Hey guys! Im new to the site, but not to the mini scene. I've got a few of those chinese x15's on hand, but thats not why im here.
Recently i acquired a 1989 Yamaha YSR50 w/ a derbi swap. The Derbi is direct from Team calamari, with the BBK on it. Has a 24mm flat slide mikuni in it as well. Should be pretty sweet, but thats honestly where the coolness ends.
The bike runs, and starts fine. However itll cold start with NO choke on. Now i also know 2 stroke somewhat, and i know that that is very uncommon, so the pilot hjet must be too rich. Ive cleaned and cleaned the carb again and again, with the same result. Thats not my biggest issue. The issue im having the most trouble with, and im almost certain its not carb related (maybe the cdi/coil unit) is that when the bike is on, and i twist the throttle, the bike will only rev up til about 6000rpm. It wont go past that. I was thinking that it could be a clogged pipe, but im seriously doubting that. I was also thinking the reeds, but my intake manifold has 2 bolts on the bottom, and 2 rivet looking things on the top. Ill take a picture to illustrate.
Anywho, heres some basic pictures of the bike it self, then ill post a picture of the intake, along with a video of the 6000 rpm issue.
Reason why im making this thread is because 1) im new here, and 2) i didnt see a ysr / gpr ssub forum. If a mod could kindly move this thread to the appropriate section, thats be huge!
Thanks guys!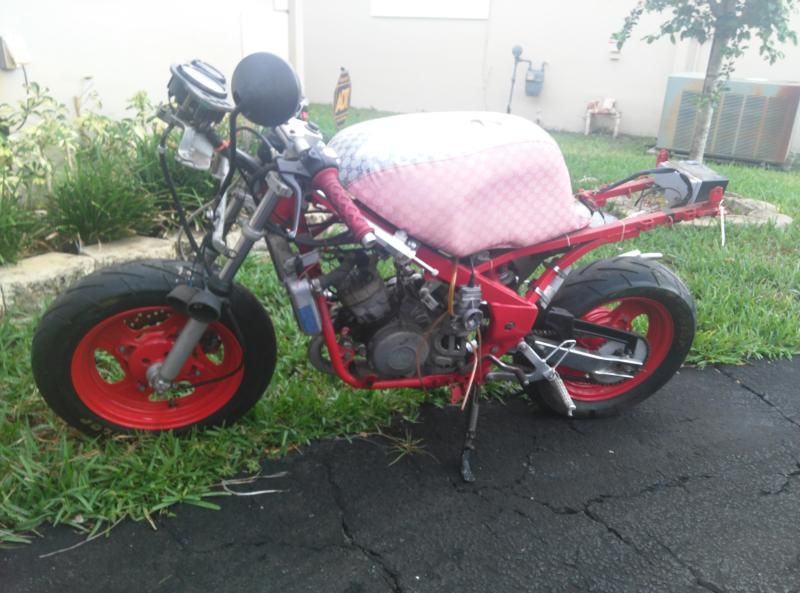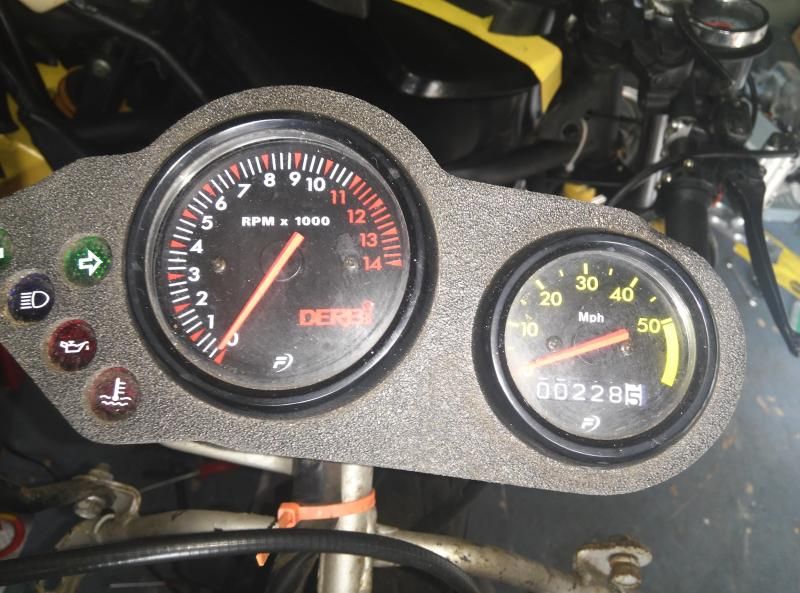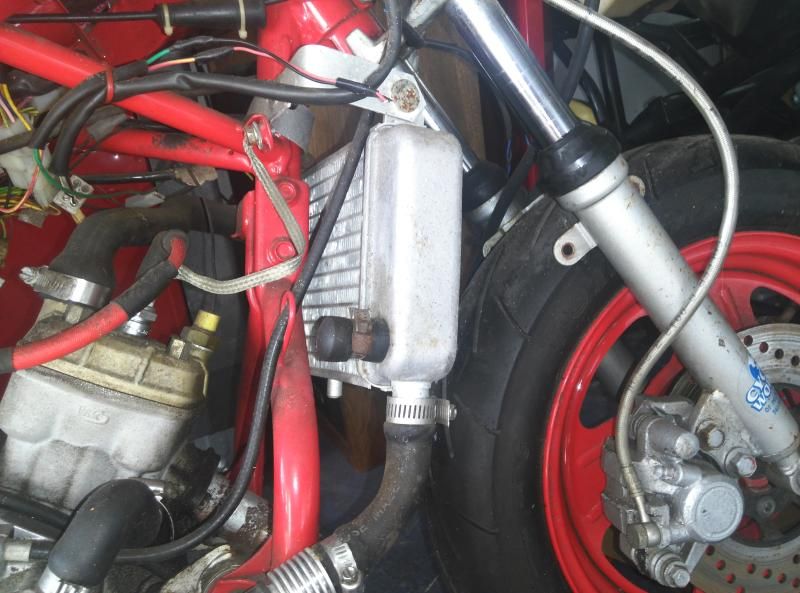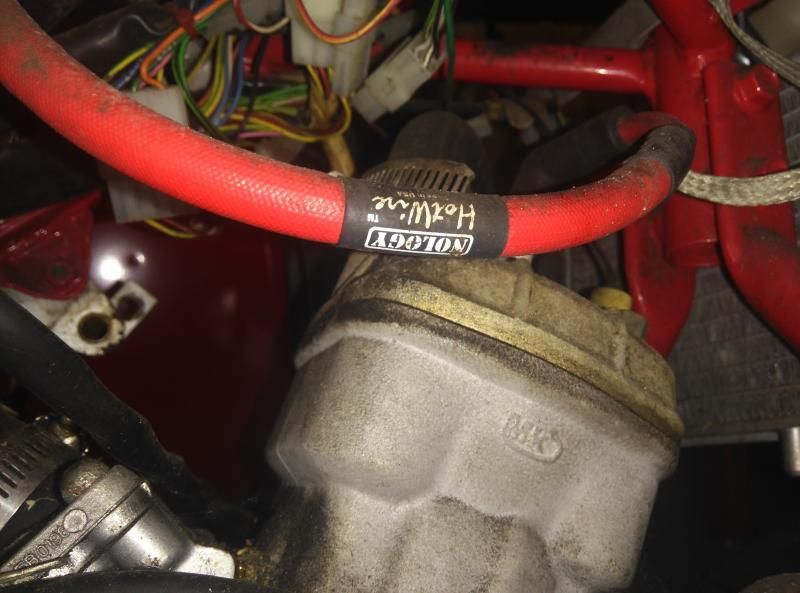 Thanks for reading!
Heres the youtube Videos of the starting and Reving issues.