Discussion Starter
•
#1
•
*I advise, if you have anything better to do, I recommend that you go do them! This is for pure boredem!*
I didn't really want to call this a build thread, because well I don't really like to spend money. No money = No parts and that would be boring. I take a few photos of my bike here and there and thought that I would share.
I'll probably ask a few questions along the way too. Update about what I did today blah blah. Anyways on to some pics.
When I first got the bike, the c-clip that held the sprocket onto the hub stripped off. No one wanted to weld or repair it. They said it would probably strip again anyways. Tried to JB weld it, nope didn't work. Took 4 3/8" bolts and bolted the sprocket to the hub. Works fine now. haha Don;t have any after pictures though.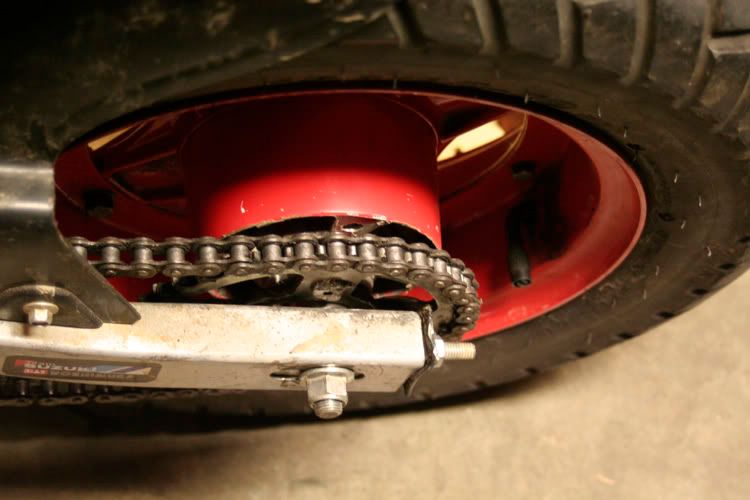 Then I re wrapped the seat in some fake suede. This was right after the throttle cable broke. Notice the stupid stickers the previous owner stuck on everywhere.
Right now, I'm still trying to build a new Throttle, Choke, and Clutch cable. Took the stickers off. Waiting for my brake levers and Koso mirrors to get here. Tomorrow I'm going to go to the DMV to try to get it registered.
Here's how she currently sits, photos with my friends Ruckus. (slow)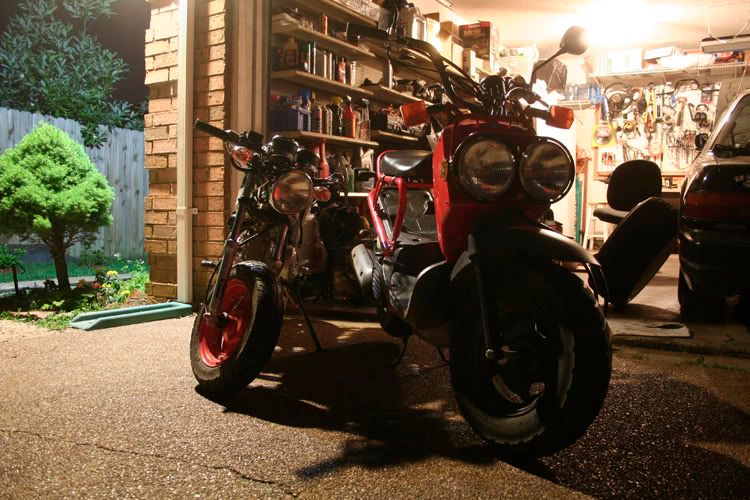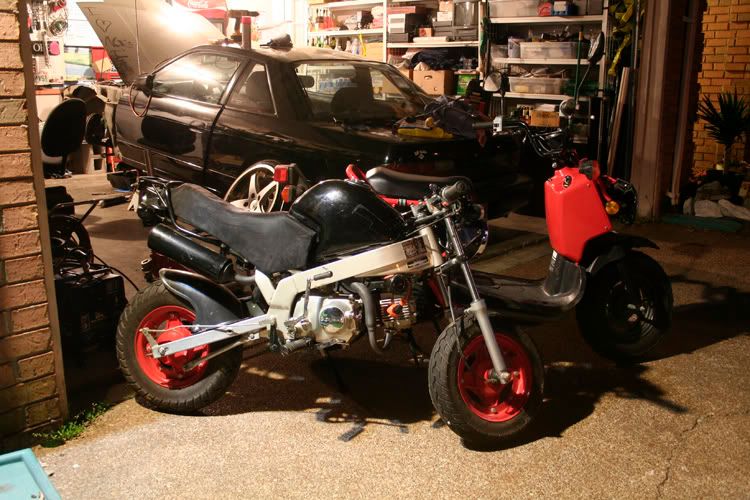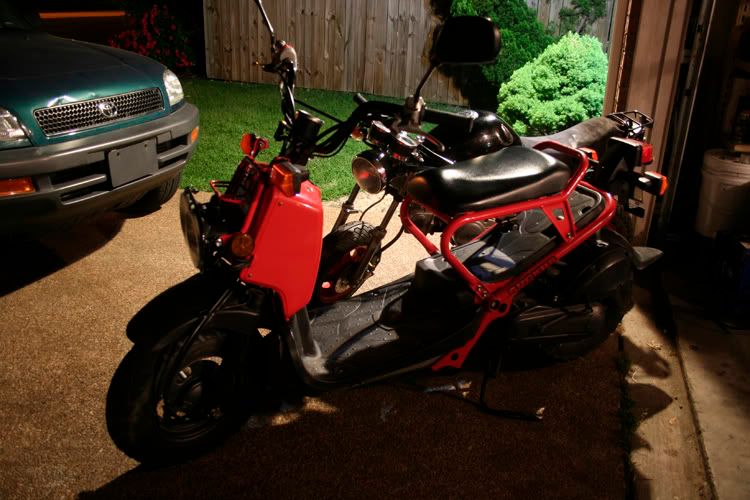 Oh yea, Put on some BTX drag bars. Looks great, though my arms to rest on my knees when I'm shifting though. All my cables are way too long now.