Ok, some of you guys may have already seen this bike on my website, but thought it should be here too. A 1971 CL70 came to me from a buddy I built a bike for. At first, I was thinking it was going to be a bar hopper opposed to a full custom. The original plan was to do as little finishing work as possible. No polishing, painting or plating unless it was needed to function. For the most part, it stayed true to the plan, with a quickie rattle-can paint treatment on the top of the tank, and the rear rack that was zinc plated being the exceptions. The engine is a 108cc stroker with a HondaTB V2 rolling rocker head, Mikuni VM26 carb, the original advancing flywheel and 4 speed tranny. It has been converted to 12 Volts using one of the Xrarespares conversion kits, and I am very happy with the results. There is a Takegawa kick starter and kickstand. The front fork tubes and seals were replaced. The sissy bar/seat assembly is custom built, using .090 aluminum for the seat pan, and a CB360 sissy bar with a bunch of modification. There is a light at the top of the sissy bar made from a World War 2 era aircraft tail light lens, a Honda exhaust clamp, an LED, and a piece of a bronze cymbal on the backside. The tank is from a 1970 Yamaha trail 100, with engraved badges by Wade Oliver Wilson of Mansfield Texas, the pinstripe vector was done by Skratch at Skratch's Garage in Ft Worth, Texas, and the seat cover was done by Mikey Kneavel of Weatherford, Texas. The electronic control panel is for ground effect LED lighting under the tank and seat. It has a small home-brew processor that makes the lights blink, and allows you to control the rate and brightness. Somewhere along the line it earned the name "Flaquita," a tall skinny girl.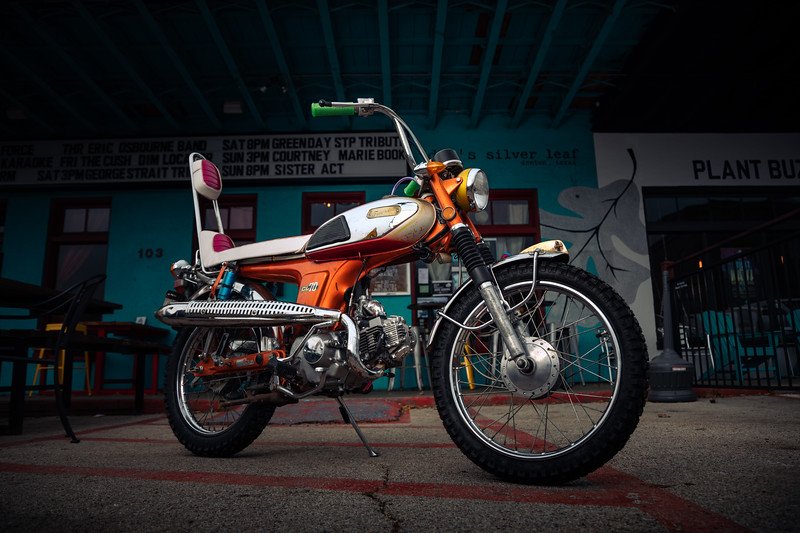 The original exhaust, chain guard, and rear turn signals were missing on the bike , and used ones were found online.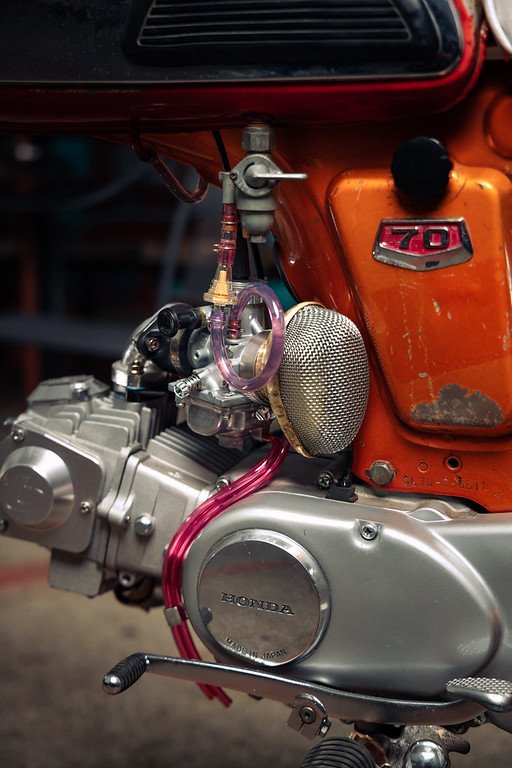 The air filter is made from brass and an antique ether mask, used to knock people out for surgery.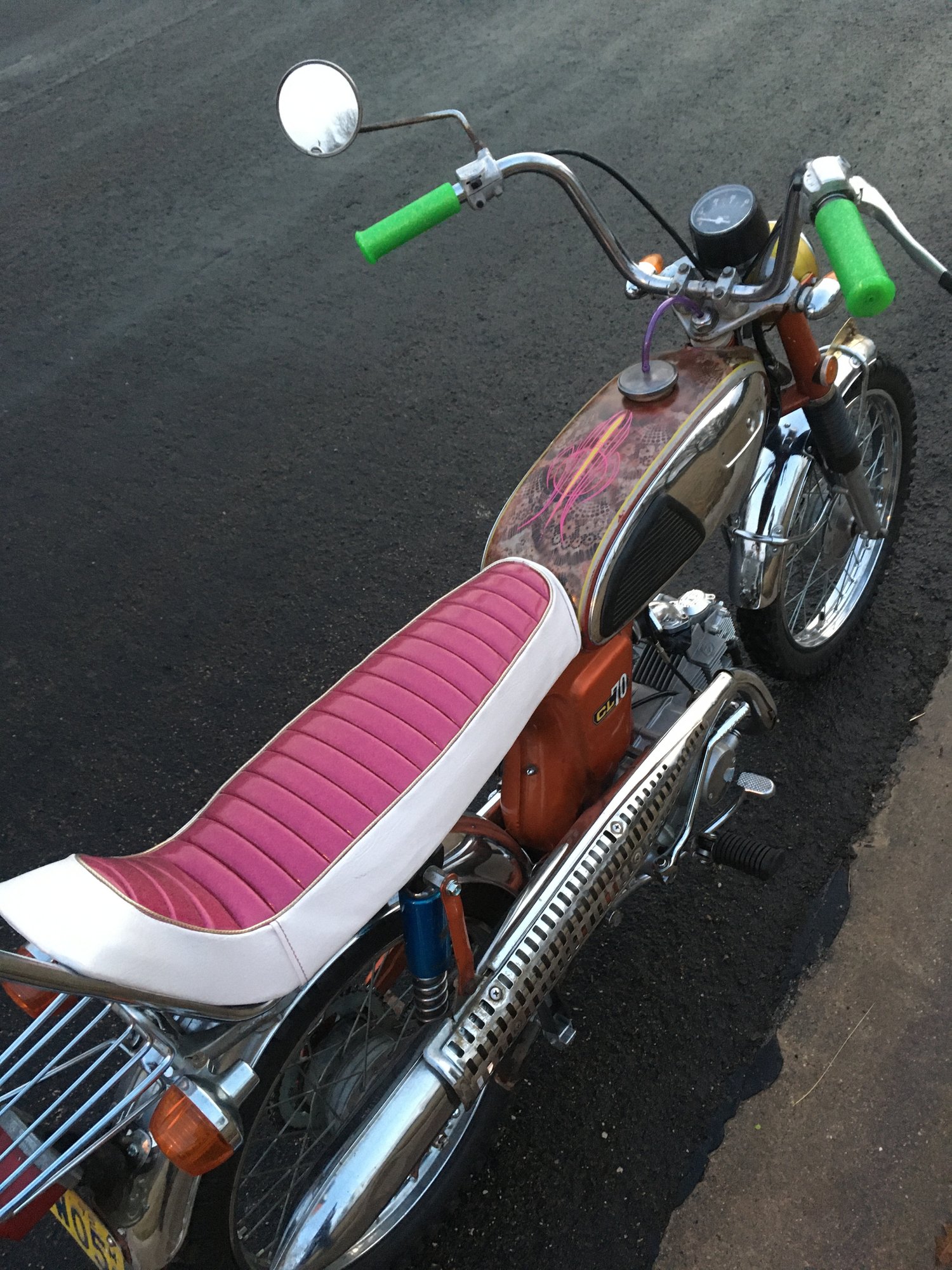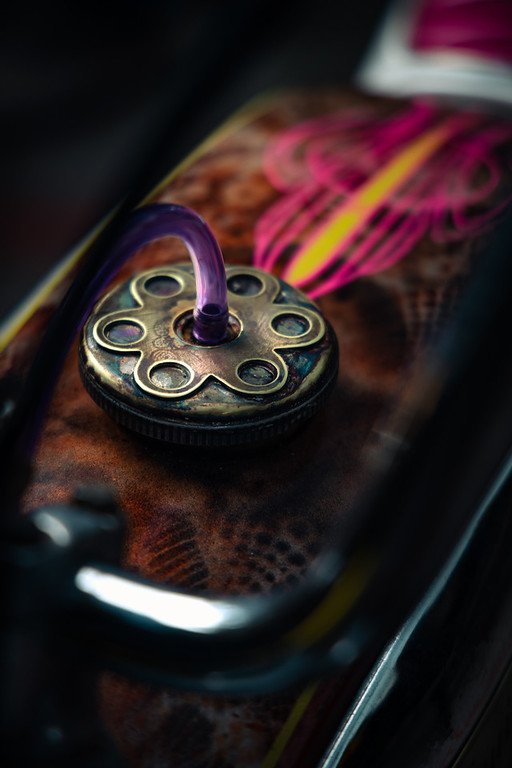 The gas cap was from an '88-'99 Z50R, and was covered with brass. The brass was patinated with chemicals and heat.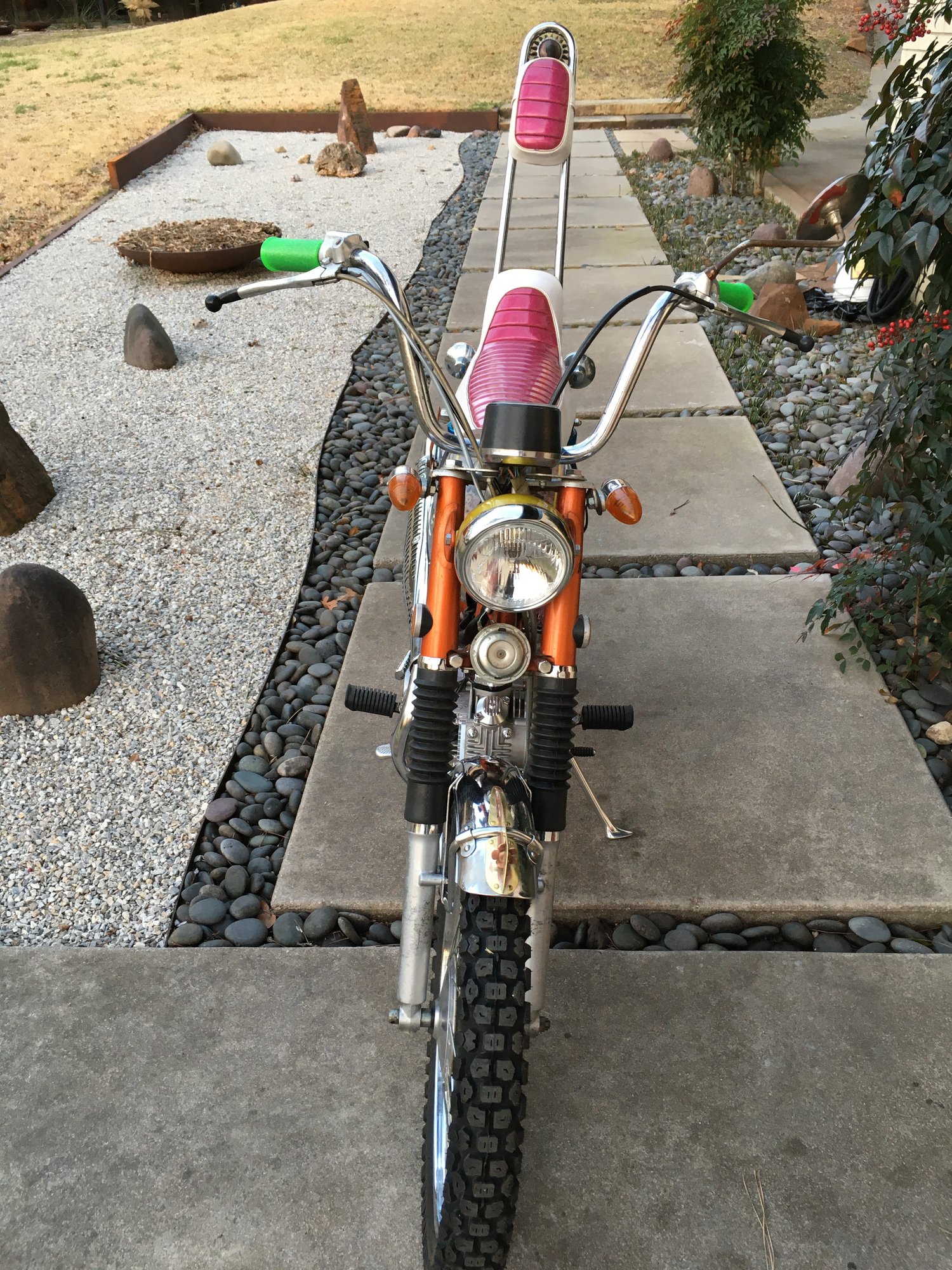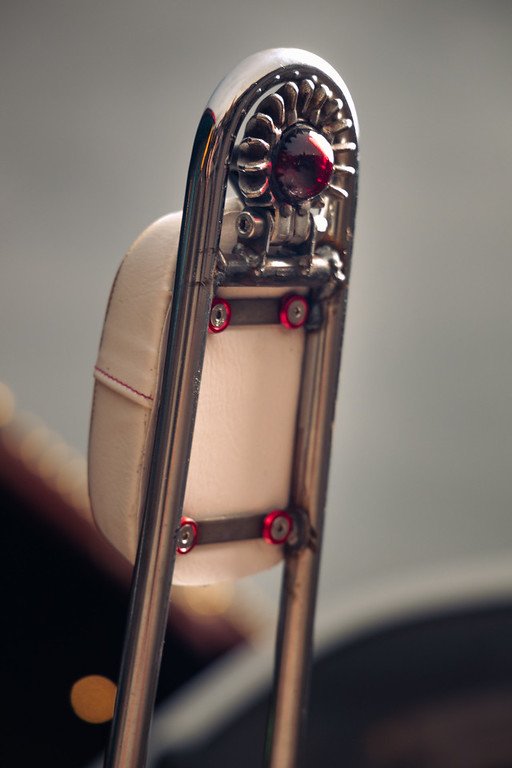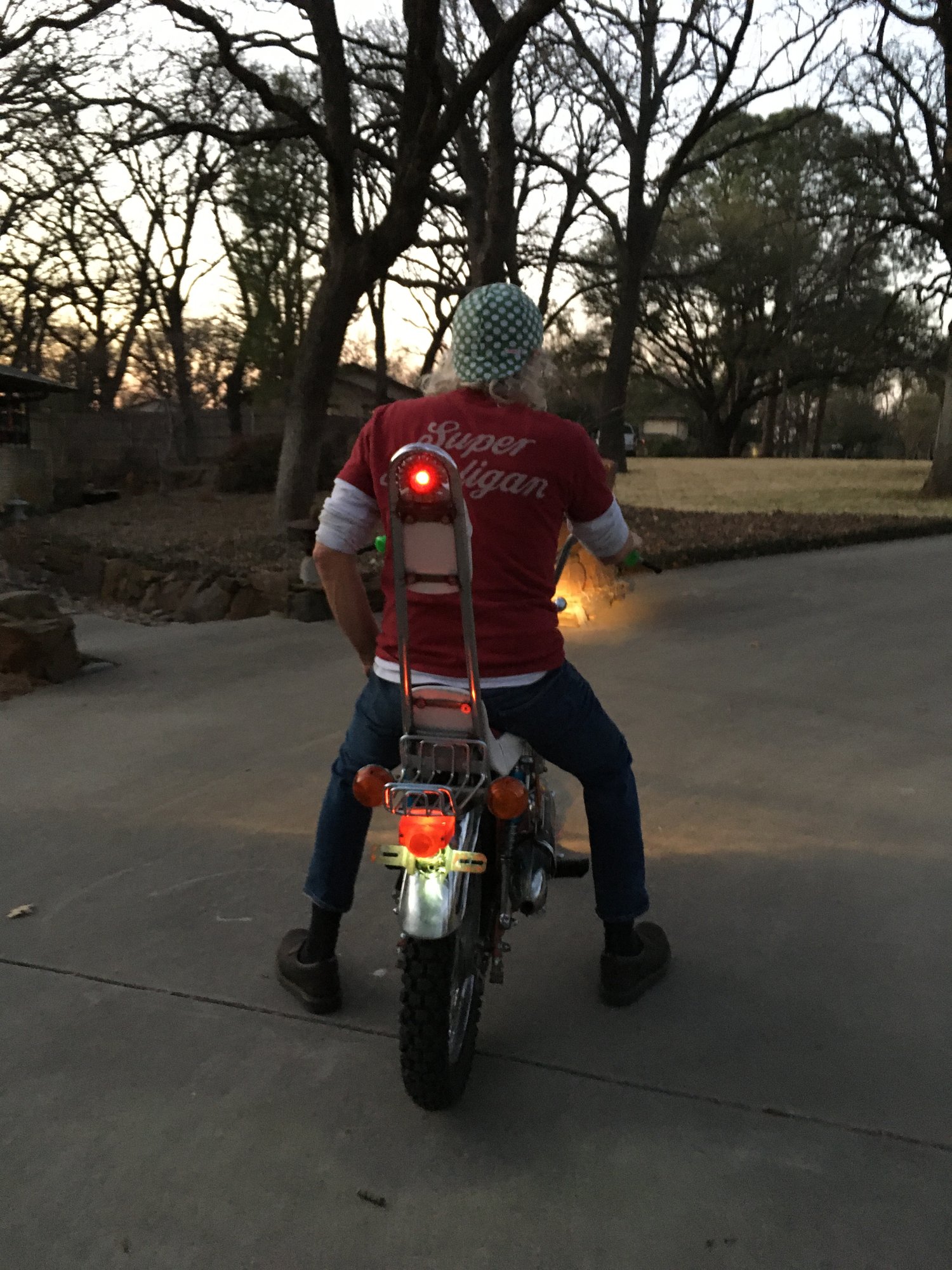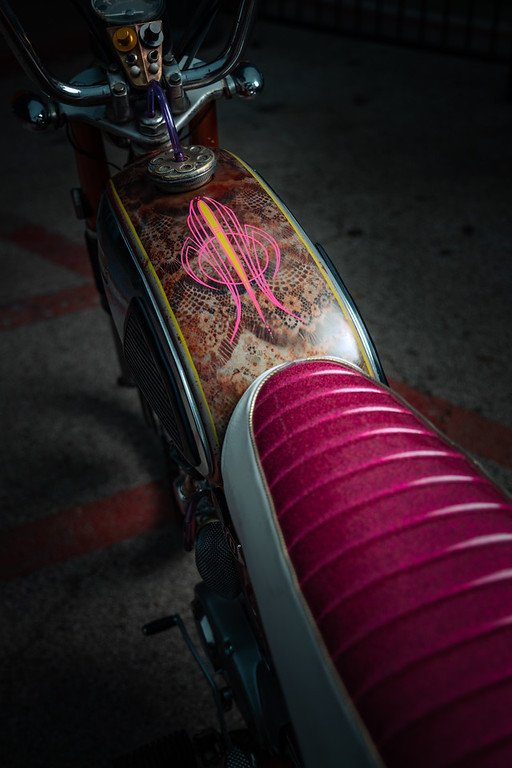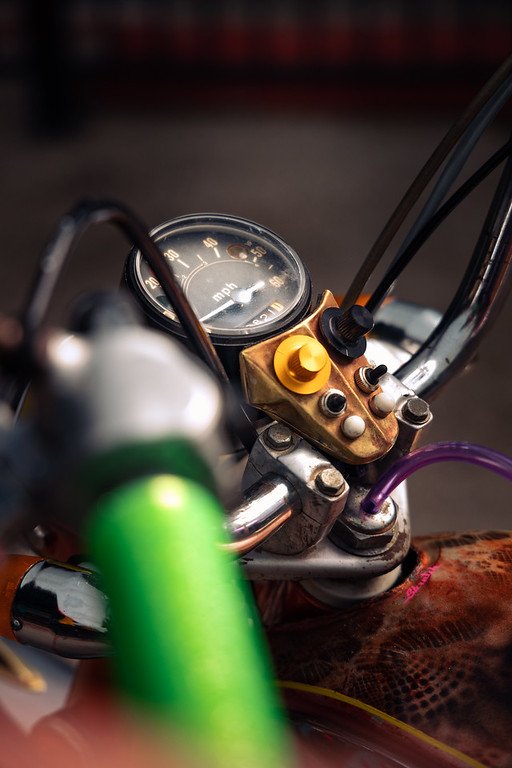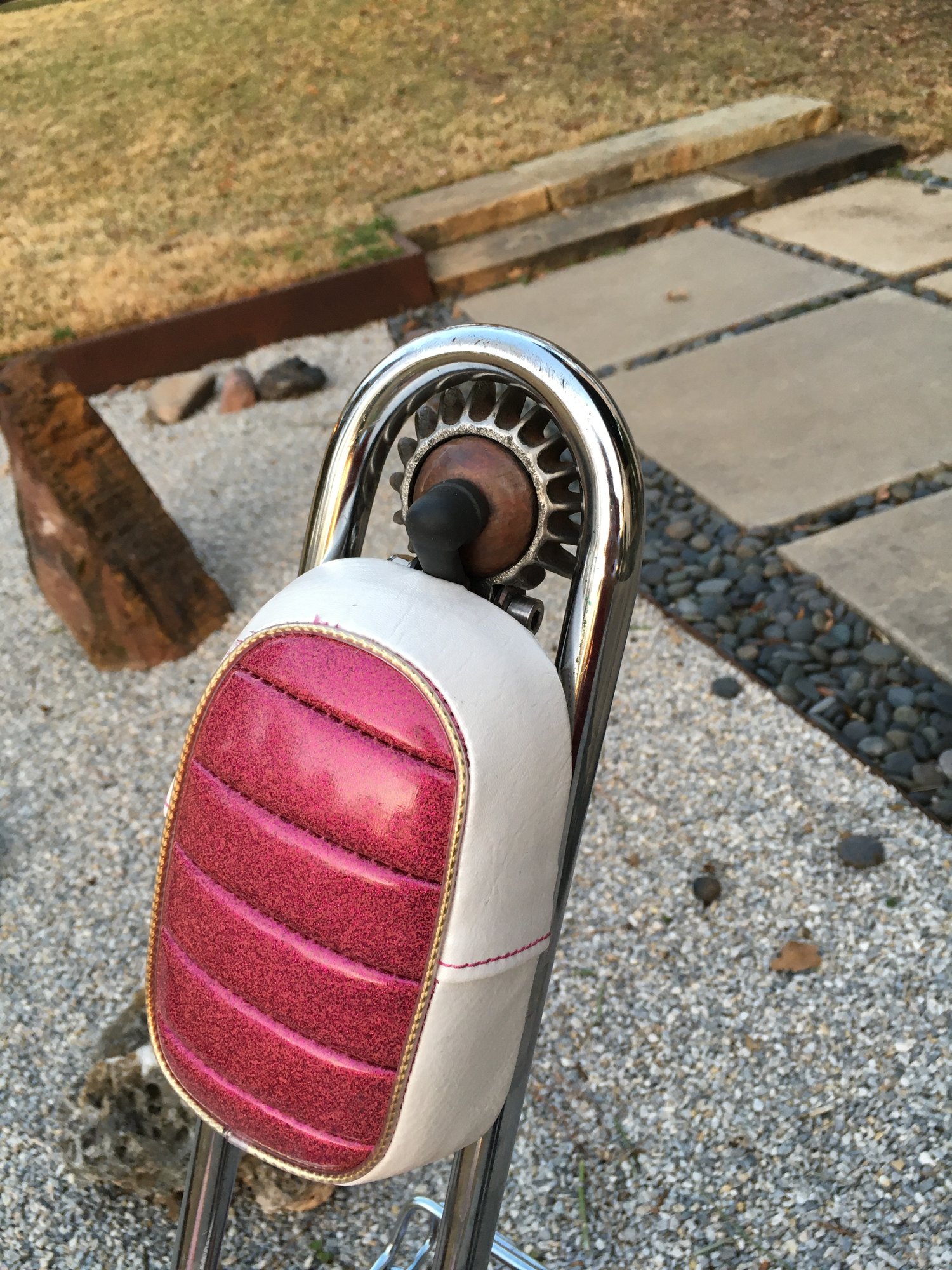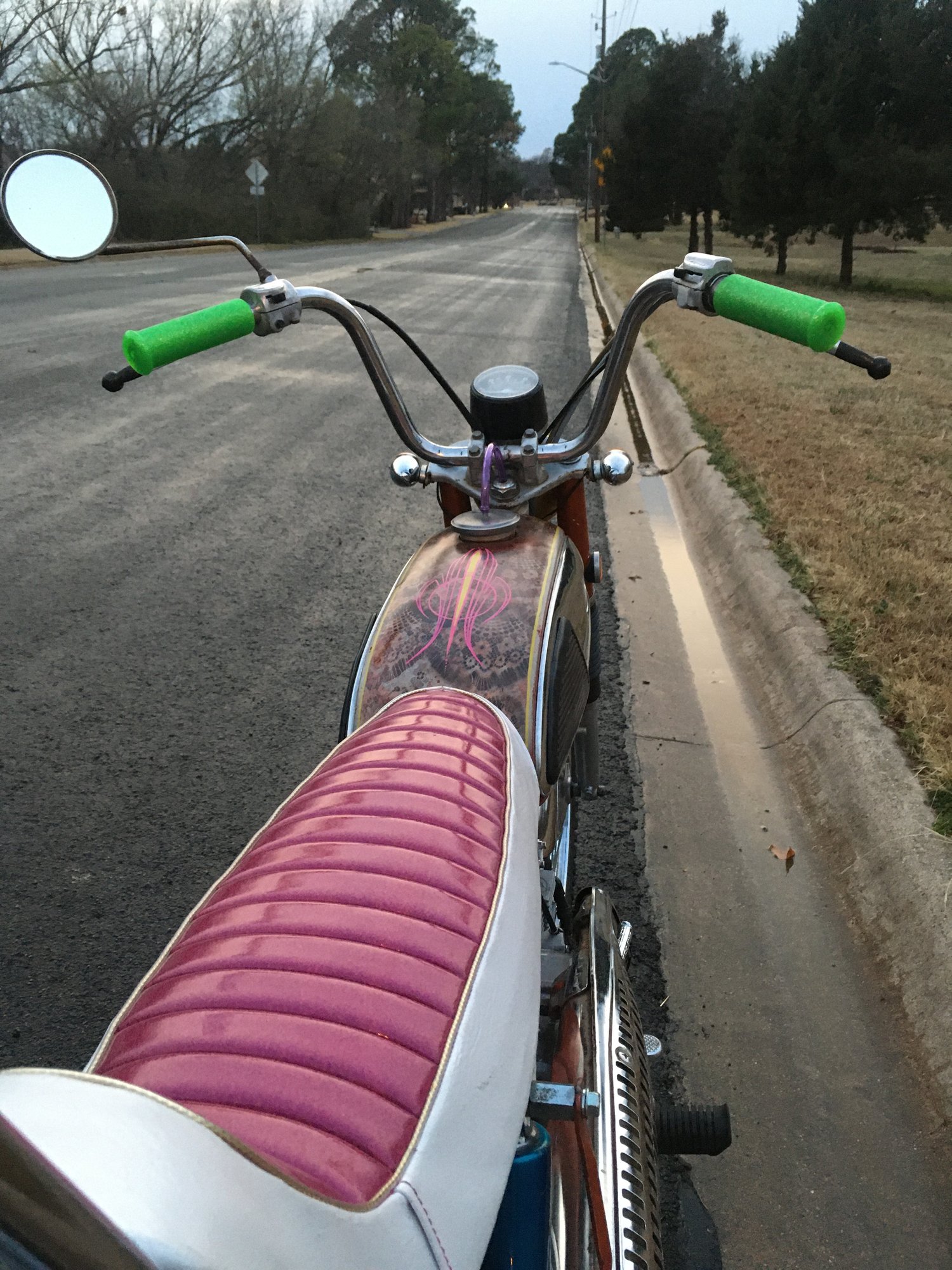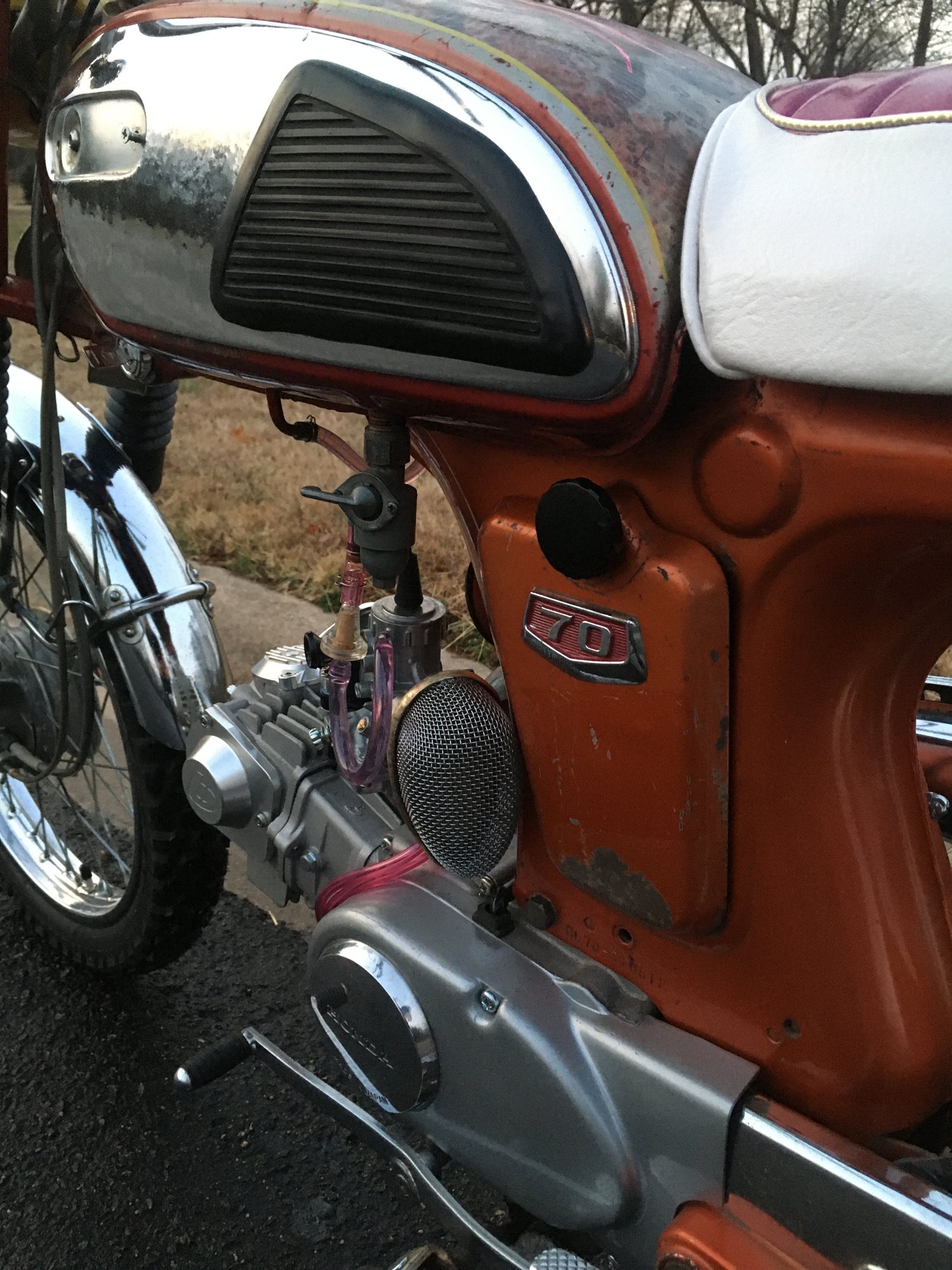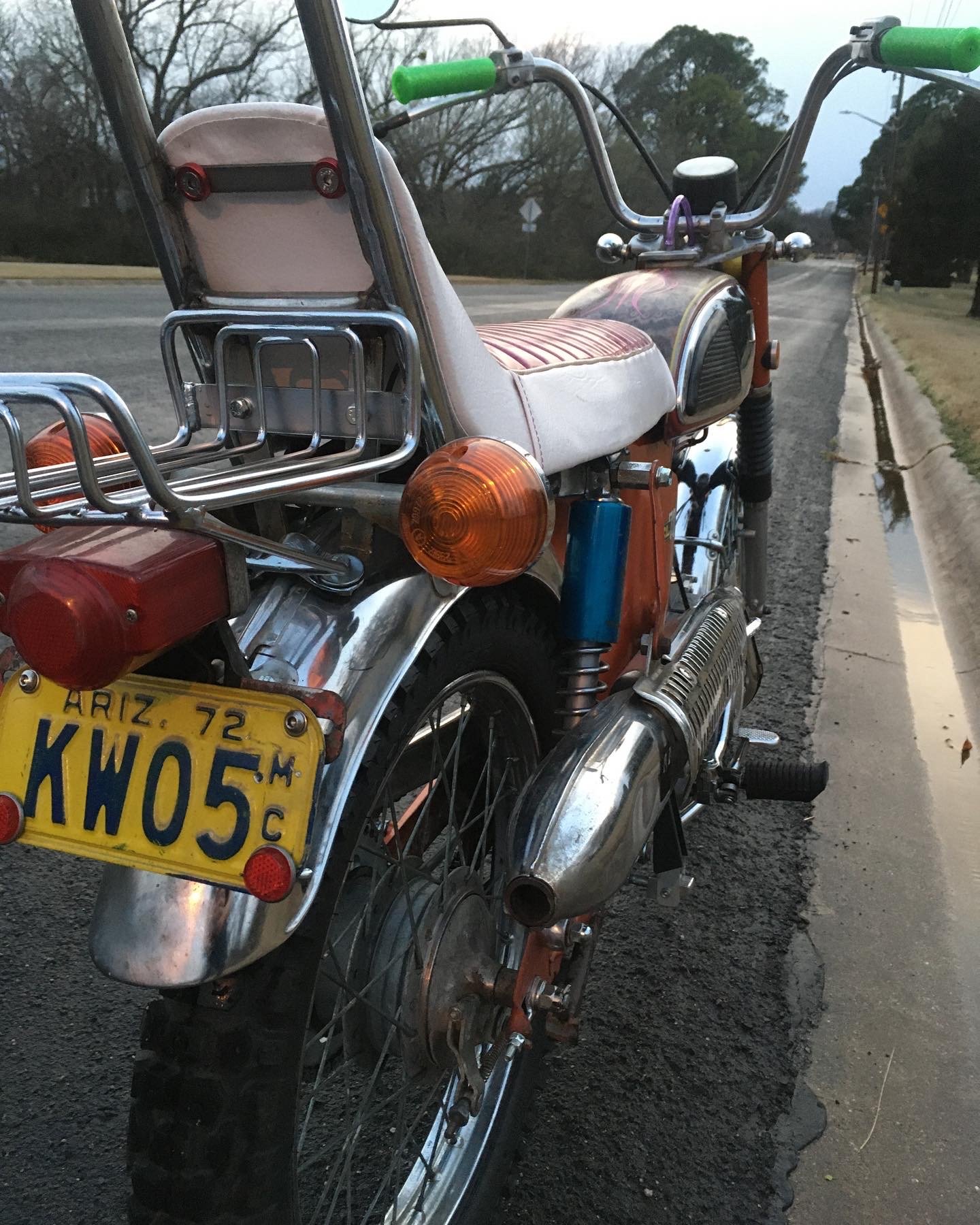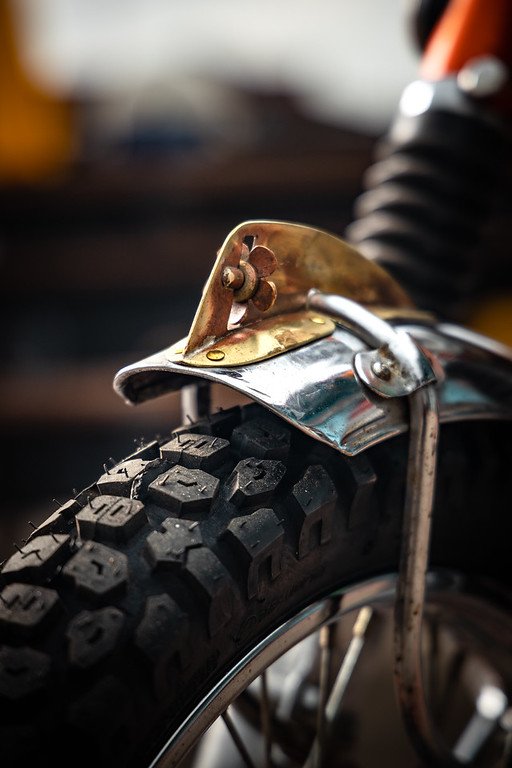 A "pedestrian slicer" with a propeller. Totally useless.
Magenta and green LED's on their own separate channels.