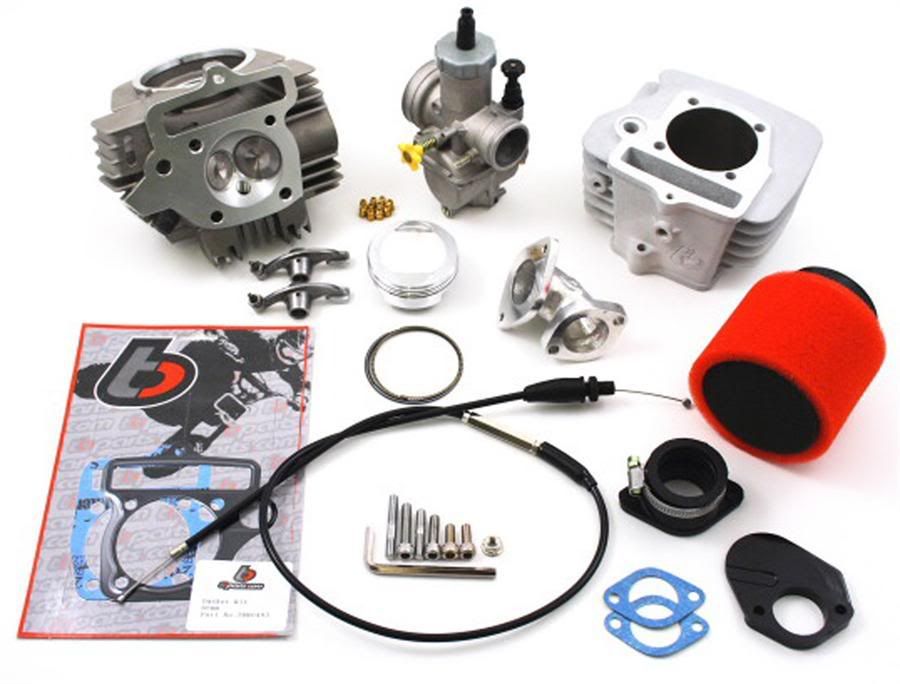 anyone have this kit. i have the gpx 140 and was wondering if this kit is worth the money.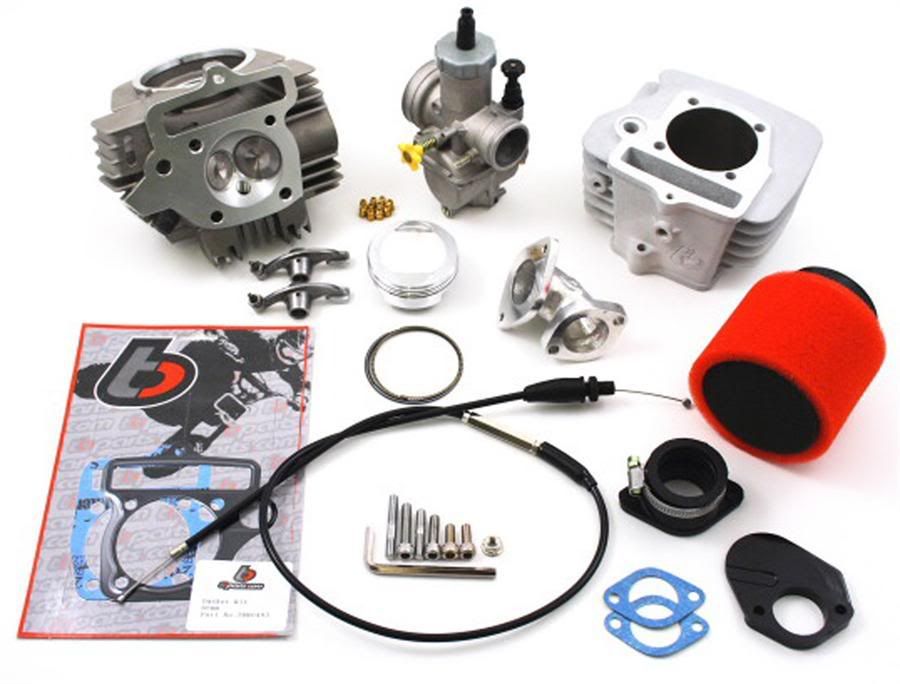 Set up your 124 or 140 engine with the ultimate race set up. This kit features the TB 160 BBK, New TB Big Valve Race Head and TB 28mm Carb Kit. One Stop and you are ready, no case boring, no guess work. JUST POWER!
Specs:
160 Bore Kit with New Race Head and 28mm Carb/Kit - For 124/140/146cc engines with a 57mm stroke (GPX, Jailing type engines). Must have 13mm Piston pin. Includes an all aluminum ceramic coated skirtless cylinder, piston kit, head gasket kit, and a 28mm carb kit. No case boring required.
Race Head as 30mm intake valve and 23.5 exhaust value. The carburetor intake manifold is 30mm, that is matched to the intake opening.
*Oil cooler cover - Uses Honda type WILL NOT WORK with stock Jialing type with dowel, must be flat.