Discussion Starter
·
#1
·
The same bracket that adapts the CR85 front caliper (Note: must use kx65 rear brake pads with CR85 front caliper) to the Pitster LXR and other Pitster models that use the KLX110 style Marzocchi forks will also work on the KLX110 Marzocchi forks for people that want to run a 220mm front rotor for added braking power in Motard applications.
The adapter bracket runs the CR85 front caliper on your KLX110 Marzocchi forks. You will have to use the BBR 220mm Galfer Wave rotor in order for it to work on you Marzocchi/BBR style hubs.
If you have a KX65 front hub on the KLX110 Marzocchi front forks you can run the 220mm Brembo floating rotor from QTM.
Both hubs will work with this bracket,, so if you are into supermoto racing this will give you the bigger rotor and better caliper then the stock Formula or Hayes brakes that come with the Marzocchi forks. If you want to stop this is the kit for YOU!!!
The adapter bracket is on sale till January 1st for $69.99 plus $7.50 shipping
. Retail is $89.99 and the kit comes with instructions.
To order the kit you can send me a paypal to
[email protected]
for $77.49 shipped ,,, but get your order in before January 1st 2010. In the info box please specify that this is for the "STR Oversized CR85 front disc brake adapter bracket."
Here is some pics of the bracket: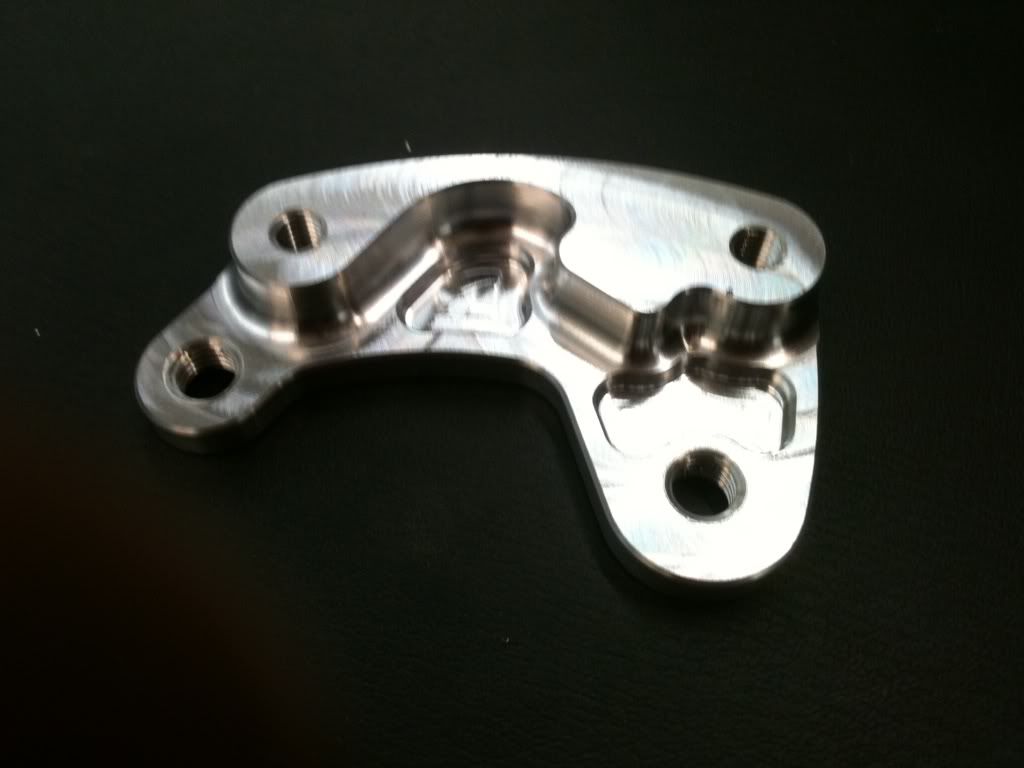 here is the Brembo/QTM floating rotor: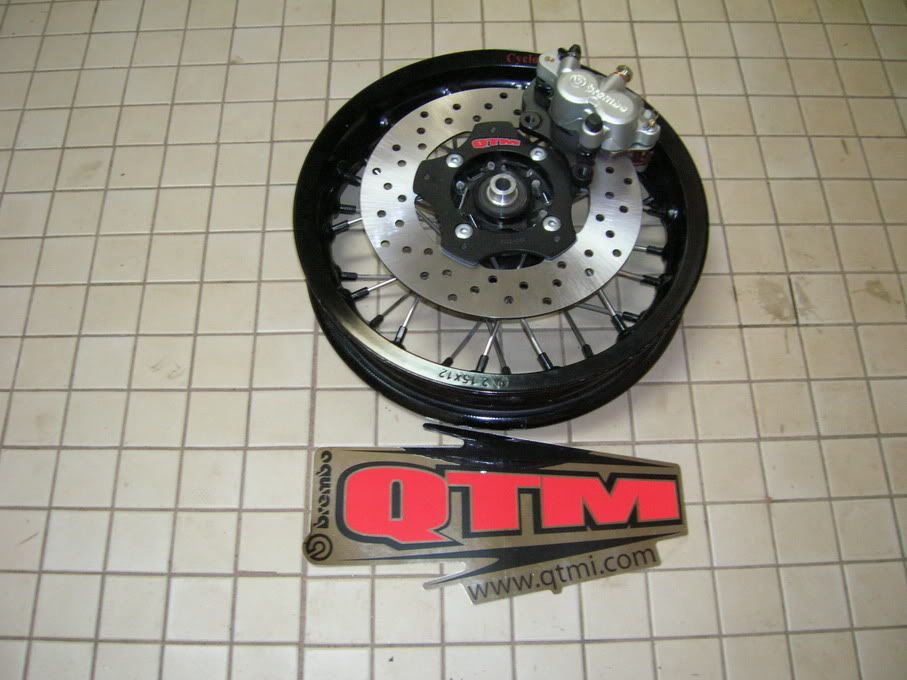 Here is the instructions for the adapter kit: