For those of you that are tired of your pads cracking and not getting a good feel for your front brake,, Sik Tendencies Racing has come out with a new Front Disc Brake adapter bracket for the LXR (as well as X2/X2r/X4/X4r or any other bike that uses a 220mm front rotor).
This adapter bracket will adapt the CR85 or CRF150R front caliper (
NOTE:
must use KX65 Rear Brake Pads with CR85 Front caliper) onto your Marzocchi or GPX/China coppied marzocchi forks on any bike that has the 220mm rotor (NOTE: You can buy the 220mm rotor from pitster if you don't have that rotor on your bike).
Get top quality Nissin brakes for your Pitster and never worry about trying to find someone that has the china brake pads or worry about china pads splitting in half. This adapter bracket will allow you to run a CR85/CRF150R front caliper with KX65 rear pads which you can find replacement pads easy at any dealership that carries OEM or aftermarket KX65 rear brake pads. (NOTE: KX65 rear brake pads don't have tabs built into the pads,, CR85 Front/KX85,KX100 and YZ85 rear brake pads fit the CR85 front caliper but have tabs that get in the way of the adapter bracket,, so you could run those other pads if you don't mind grinding off the little tab that is on the side of the brake pad)
***Also Kawasaki Rear Brake pads off of a KX85/KX100 and even a YZ85 rear and CR85 front are the same brake pads but with the built in tab,, but you will have to grind one of the tabs down in order to use any of those brake pads.
NOTE:
This is a Bolt on part,, no modifications need to be done to run this part (Unless you don't buy the KX65 rear brake pads,,, in that case you would have to grind the tab off of the CR85 brake pad),, just bolt onto the caliper and bolt onto the fork!!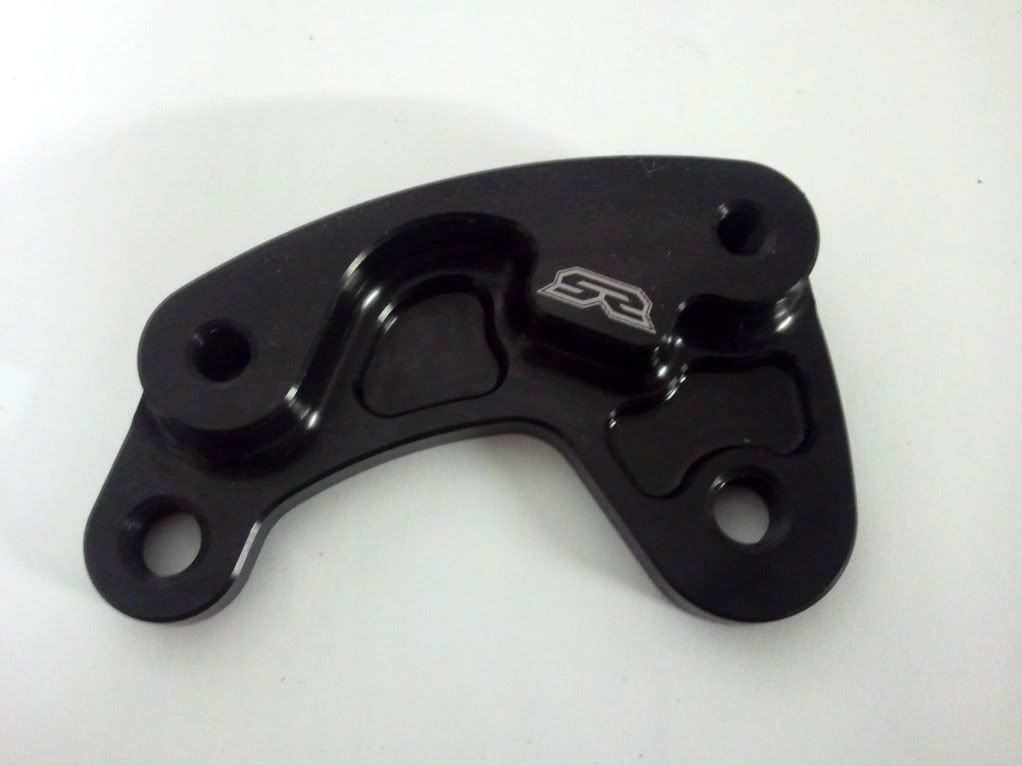 My paypal is

[email protected]

total will be $77.49 shipped.





Thanks,
STR