Discussion Starter
·
#1
·
So I finally got my Showa project finished and on the LXR, so I had a Pitster front end just laying around. I wasnt going to get rid of it because Ive been wanting to do a stocker (or comparable china bike) build, and wouldnt mind using those forks. Anyhow, a friend calls and says he'd trade me a 04 KLX110 that was blown up. Couldnt pass it up. Shes rough, but with a little TLC she will be good as new. Looks like the piston kissed the vlaves or something because it exploded and chucks of it are ALLLLL in the bottom end. The rods bent as well, but other than that she should be solid. Terry at firepowerminis.com will be helping me out with a crazy 56.6 stroker, and most likely a 60mm jug/slug. This bike will be a mostly stock chassis, stock looking SLEEPER engine set up for cruising around the track and some backyard FMX. She will have the Misfit Minis touch to her with graphics, and billet accessories
This build might take a while, (just finished LXR... im BROKE lol) but should move along nicely.
If you guys have any stock parts that you see are missing, PLEASE post what you are willing to take for them. Also, Ive read that the 05 and up changed a bit. What all changed other than ths shift shaft? Should I update the engine? Thanks for looking fellas and by all means post your thoughts!
How i received the bike: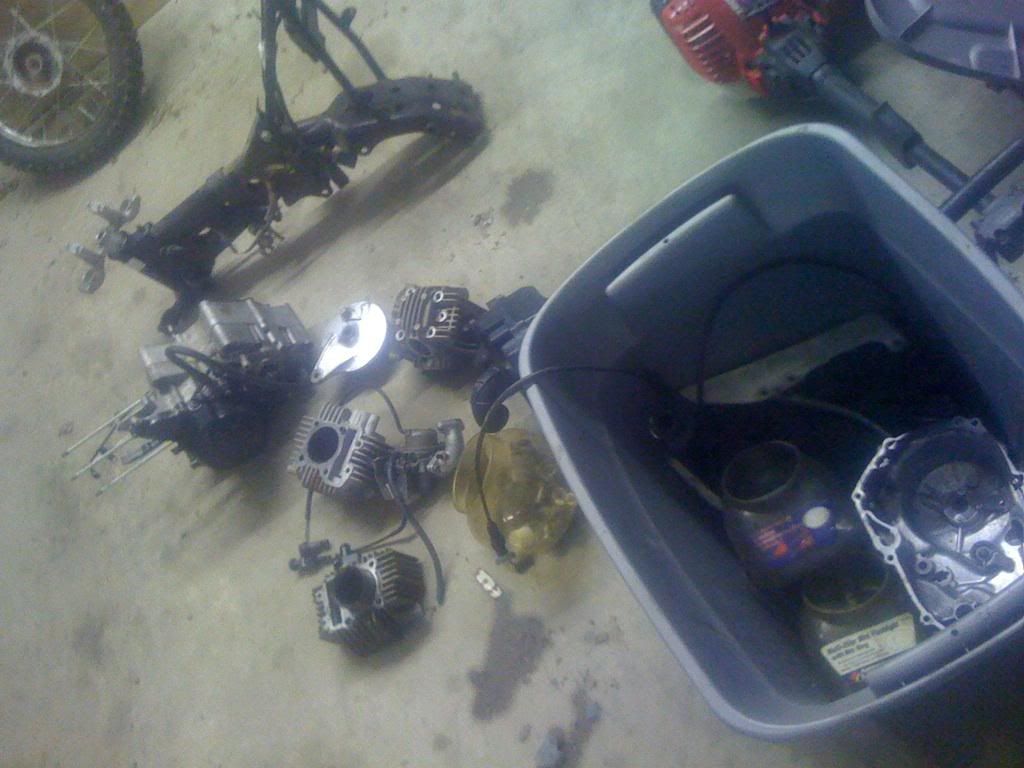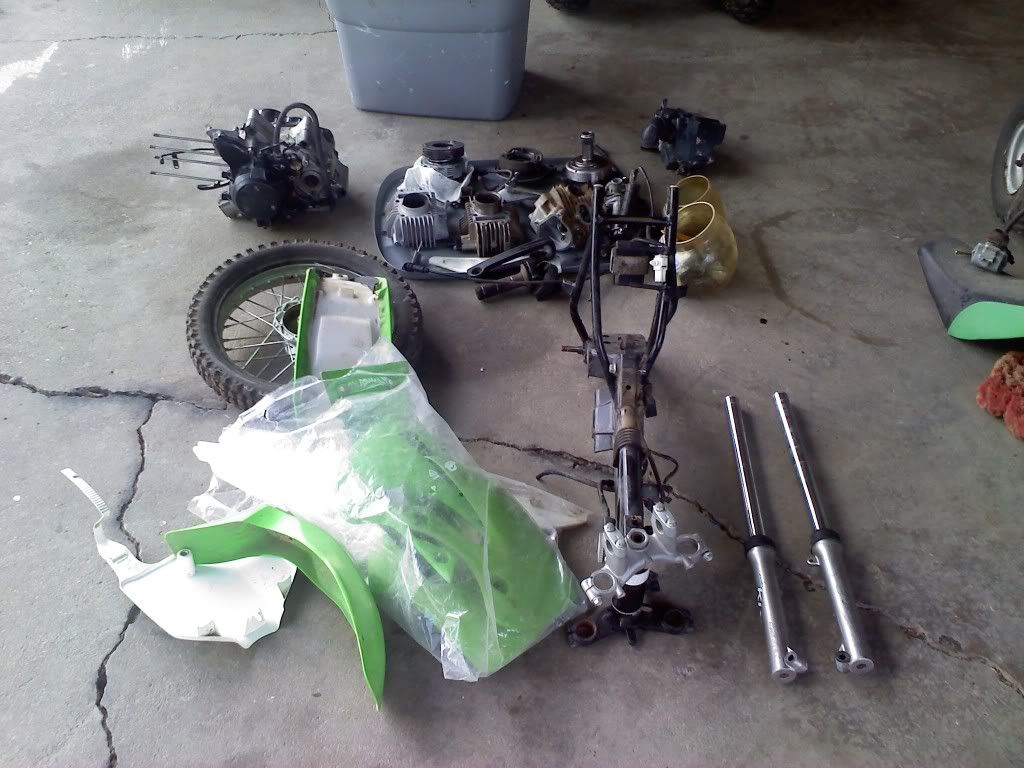 After a bit of cleaning up. Happen to find a tank in a pile of parts in my shed
Scored a swinger and shock from Skywalker:
Same shotty wheel from first 2 pics... only clean/polished/trued up: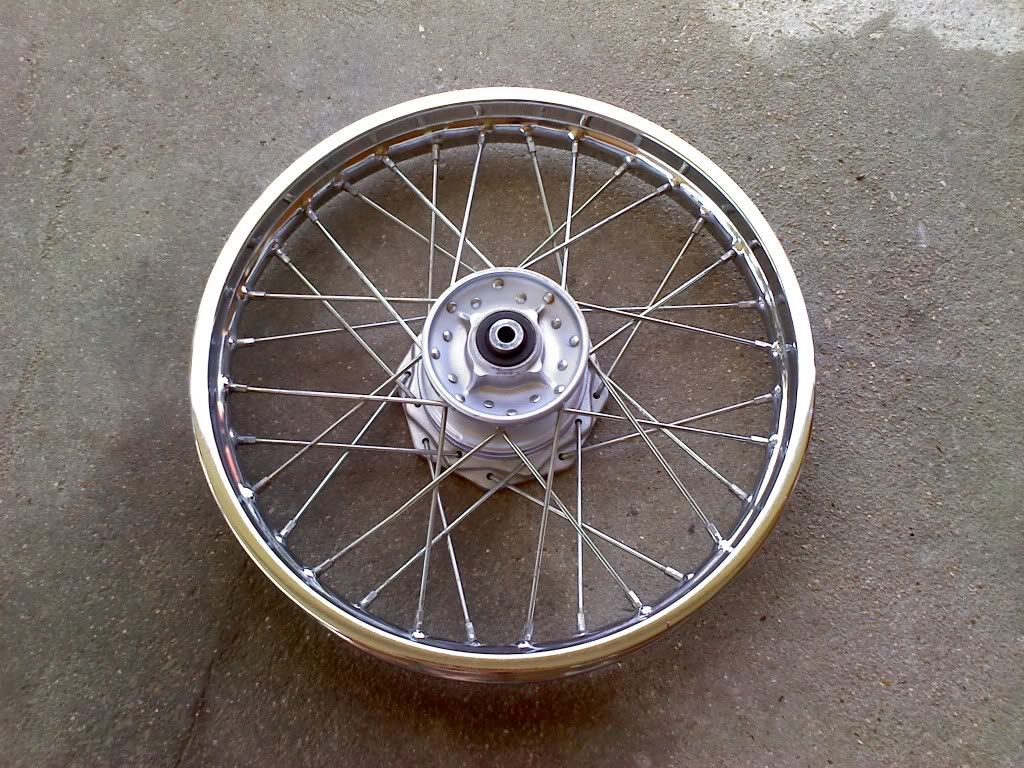 Looks like its time to get the weed wacker out and freshen up the mini FMX set up.. this bike is gonna be PERFECT for it!
Heres the landing (and one of my lil buddies).... last year sometime I think. Looks cool when touched up, landlord LOVES it baahahahaha