Discussion Starter
·
#1
·
Hoping to have it all posted as it unfolds within the week or so. Im starting with bare H.O. cases, and it's sure to be a lot of fun
Should have a ton of pics inside and out. Heres what I got to put into her which is all paid for, and is in the shop.
Chassis :
2010 Pitster Pro LXR 12"
Chassis:
1 off RSW Racing Billet Triple Clamps (Thanks Ron!!!)
RM85 Showas lowered, sprung, valved, anodized by Odi @ FEAL suspension
Tokico RM85 Caliper
Nissin Master cylinder
Elka shock
D.I.D. gold chain
PMP Sprocket
FLY billet kill switch
Motion pro rim lock
Dunlop GEO MAX
Engine:
H.O. 155z
Tb V2 (ported)
Takegawa forged aluminum roller/rockers
s35 cam
FRD decomp
FRD Lighting coil
Ti valve retainers
28mm PWK
64mm TB bbk
57mm stroker crank from FPM
Boysen Ignition cover
Pro circuit dress up kit
TB shifter
TB head breather/K & N filter
K & N oil filter
**Daytona 6 plate clutch with Honda rubber conversion**
Pro Circuit Pipe
Japanese bearings in the bottom
Lightned out rotor (that I havnt made up my mind yet on whether on not Im going to use)
**Dynatek adjustable Rev Limiter**
Colored oil/gas lines
**Build thread here**
:
http://planetminis.com/community/to.../page__p__1692370__fromsearch__1#entry1692370
Thats all I can think of off the top of my head. I took a long break after knee surgery and Im SO ready to get some serious seat time. This has been fun and I cant wait to go wring the snot out of this thing next weekend lol.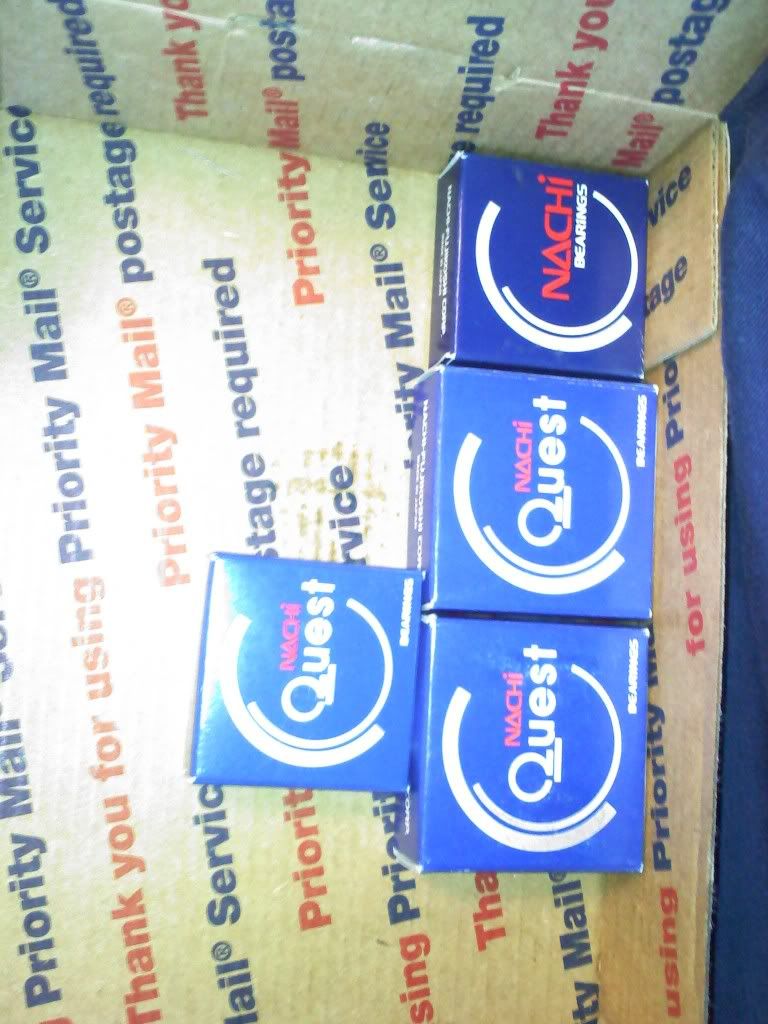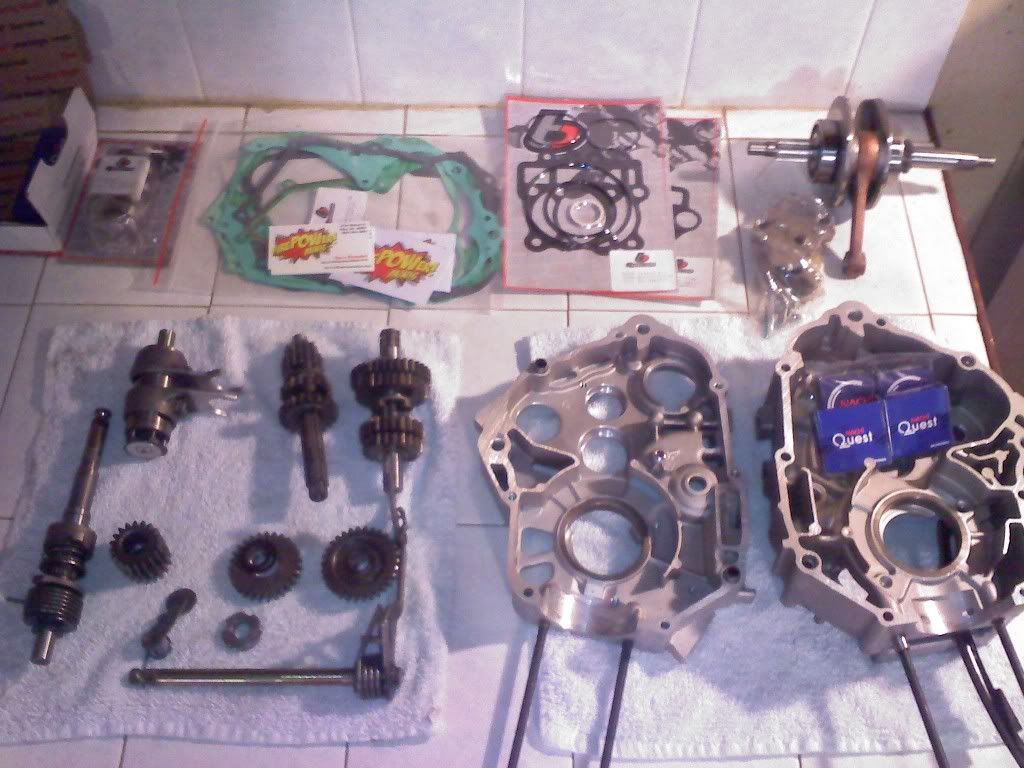 Little sneak peak of new plastic and seat: