Discussion Starter
·
#1
·
Today dad came home from work with a crisp new project lol
not sure what year it is, and of course theres no title.. BUT its gonna be a pretty sweet little bike.
he paid 35 bucks for it and the only noticeable thing wrong with it is the kick shaft is broke off where the kicker goes onto the spline. shouldnt be a biggie though because i have a few laying around from some xr50 engines. and this way i can go through the engine and make sure its all good. also, the guy he got it from thought the tranny was locked up because it wouldnt roll and it was hard to shift (while not running), but turns out the damn chain was tighter than a corn cob in the butt.. loosened it and she shifted pretty well and rolled good (considering it had 2 flat tires lol)
he thought it was an old minitrail 50 but it doesnt have brackets or wires for a headlight ? so im thinking its just an old hardtail Z.
some kid painted the tank and forks black, but where the paints chipping it seems that the tank was green and the forks red.. weird
anywho, here ya go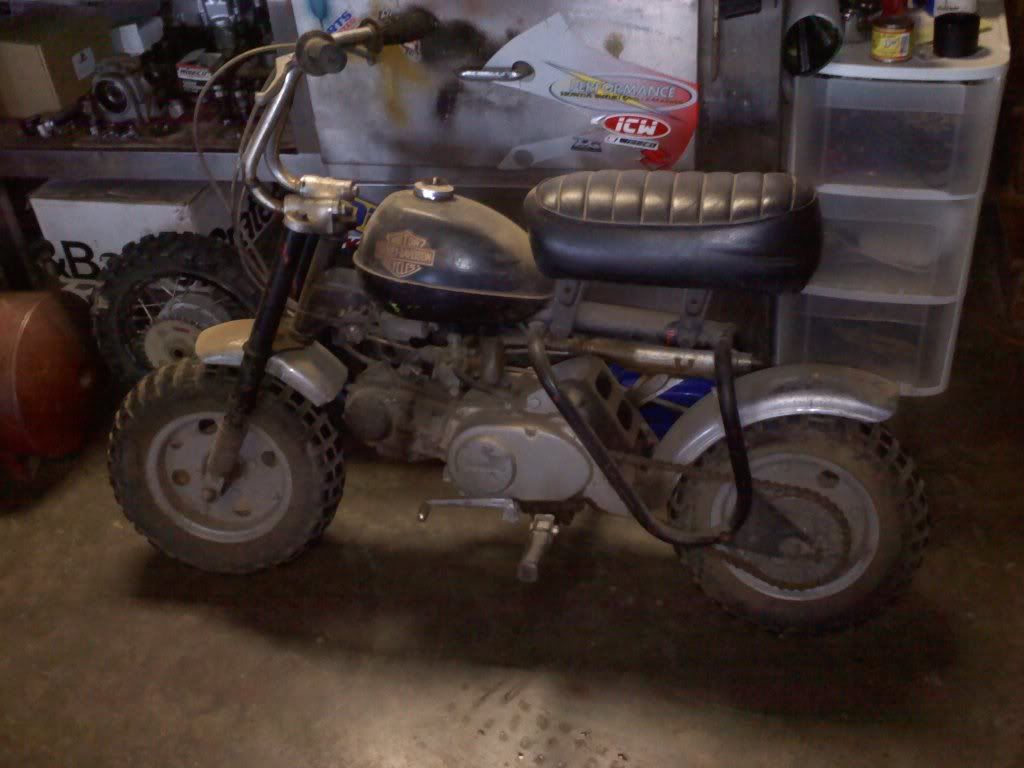 i already have the engine pulled out and on the workbench! hopefully find some time this weekend to clean it and tear into it