Discussion Starter
·
#1
·
PART OUT,Red Baron roller,ftp88,tb headTakegawa trans,
***PLEASE READ FIRST BEFORE POSTING OR MESSAGING****
im parting my bike out due to never riding it. I DONT HAVE TO SELL so DO NOT lowball me unless you want to be ignored. im not a fan for paypal so transactions would most likely have to be money order and both parties would have proof of sale. look at my ratings and you will see im not a scummy turd.
THE FOLLOWING IS ALL THAT IS STILL AVAILABLE...
-red baron 12" front wheel,black with starcross tire. $90+shipping
-
-complete motor(WILL NOT PART) 625 +shipping
honda 50 block
bbr f.t.p 88 big bore kit
bbr d-comp cam
ported/polished
trail bikes race head
high lift rocker arms
heavy duty cam chain
takegawa 3 speed transmission
takegawa magnesium cover
takegawa kicker
red baron cam cover,black(not in pics)
carbon fiber ignition cover
I HAVE NEVER HAD A SINGLE PROBLEM WITH THIS MOTOR AND WILL MORE THAN LIKELY PUNCH MYSELF IN THE BALLS FOR POSTING THIS!
-red baron candy red frame with black sub frame powercoated $200 +ship
-2 brother big bore pipe,older fat can style $90+shipping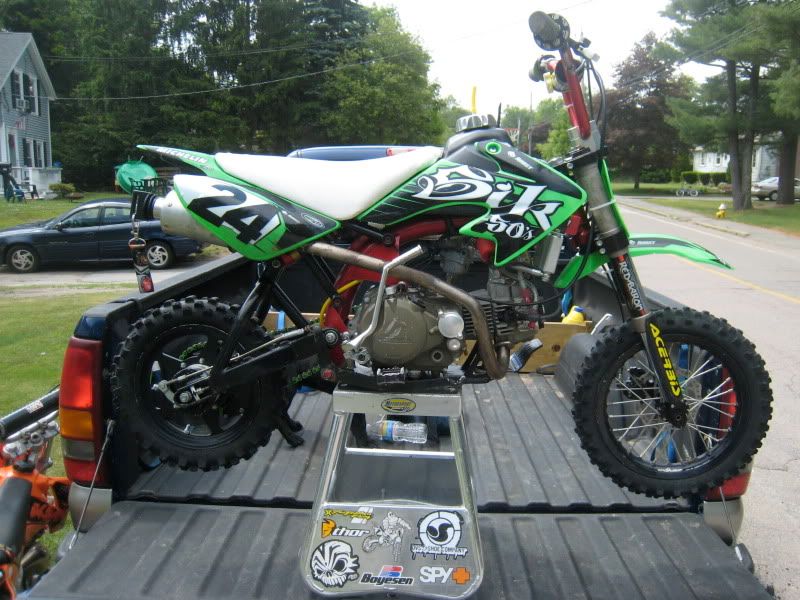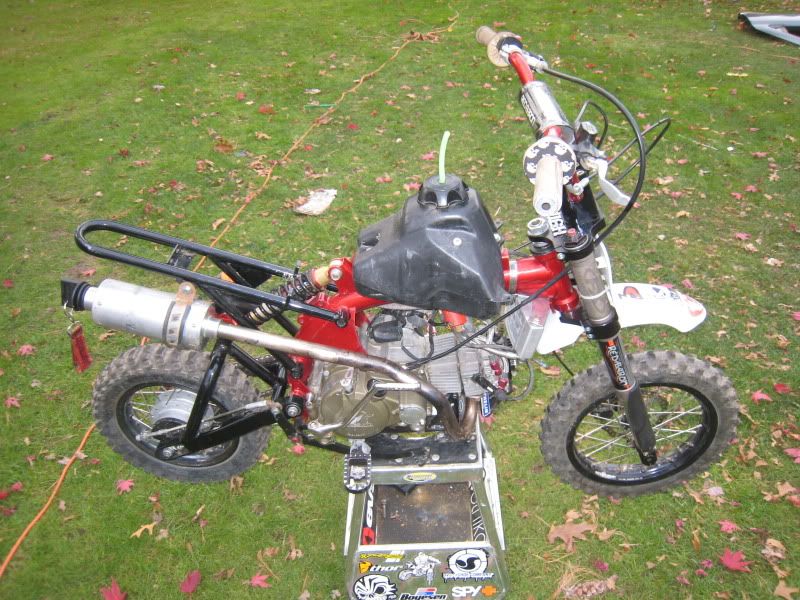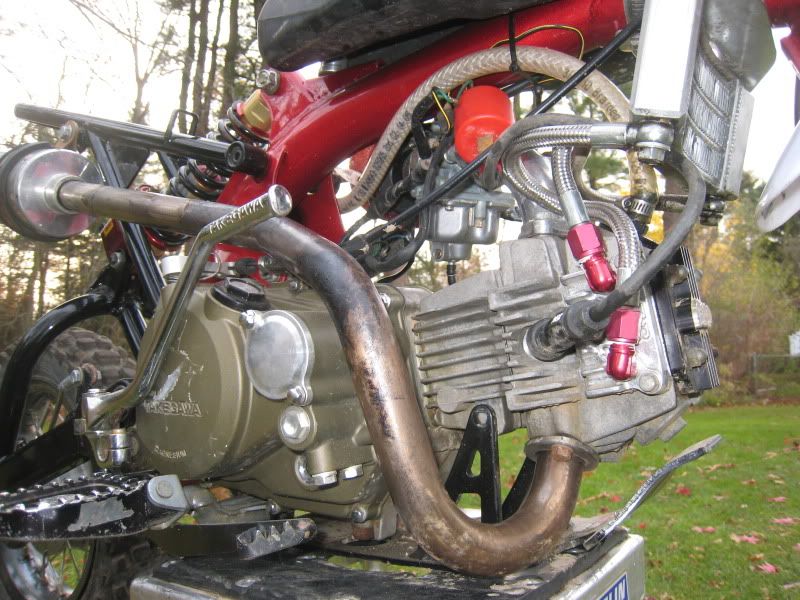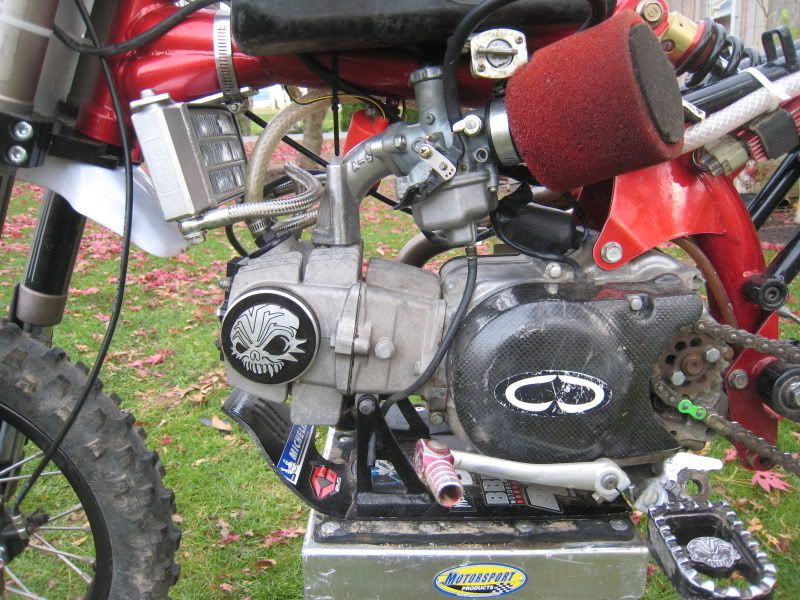 for a faster response email me or text
CONTACT INFO:
MattyT @ Tmail.com
or 7813082923
-