Discussion Starter
·
#1
·
Hi Guys
I have finally started restoring my 1973 ST50. I have owned this bike for 14 years, so it is sentimental reasons that made me rebuild it. I got the bike when i was 14 years old, and converted it into a cafe style bike together with my dad. I rode it from the age 16-18 and after that it was put into storage for 10 years.
But now it is time. The plan is a more original style with a few twists and a lot of chrome. The plan is to get the bike painted a metallic brown color from the BMW 1 series color range.
Anyways i will let the pics do the talking.
This is the bike as i started: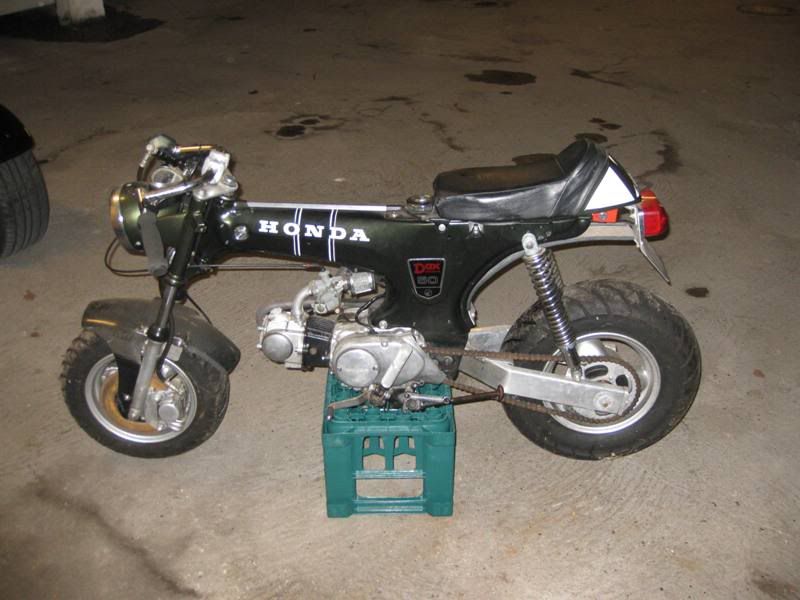 Together with my other toy: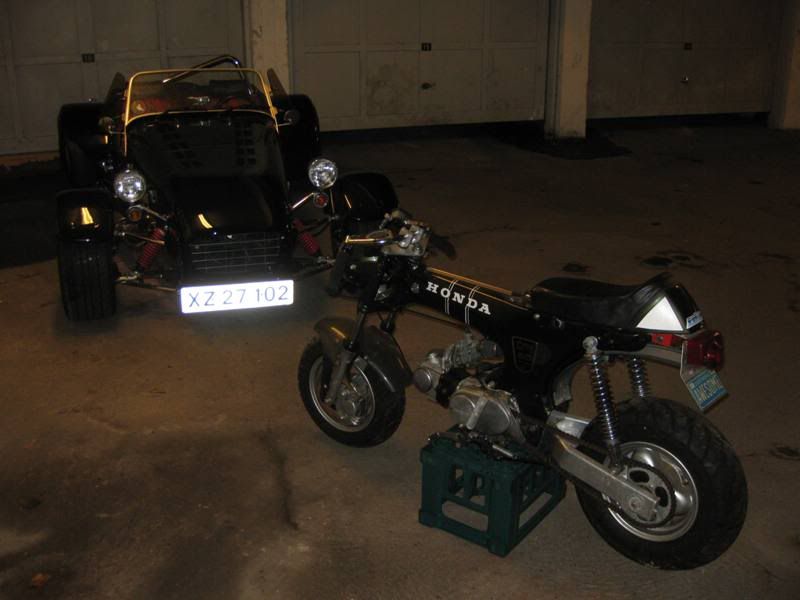 I started by getting the swingarm removed and getting the original one installed, so that i could mock up my new rearwheel.
The plan is to run a Dax hub with a CY50 rim. This is the difference in width: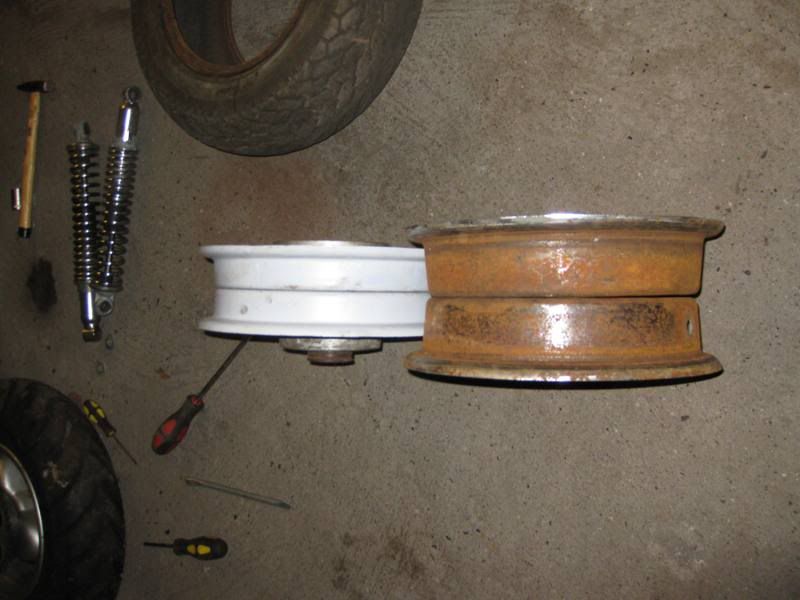 This is how it fits in the rear swingarm:
But unfortunately the CY rims need some modification. I have to bring it into work and machine the hole for the hub bigger, and i have to weld the bolt holes shut and make some new ones, as the spacing is a little bit different on the CY rim.
This will have to be sorted before i continue, but it shouldn't be too big a problem.
After that i can continue with getting my new fork mounted:
And finally a little teaser of my new seat, should go great against the brown colour: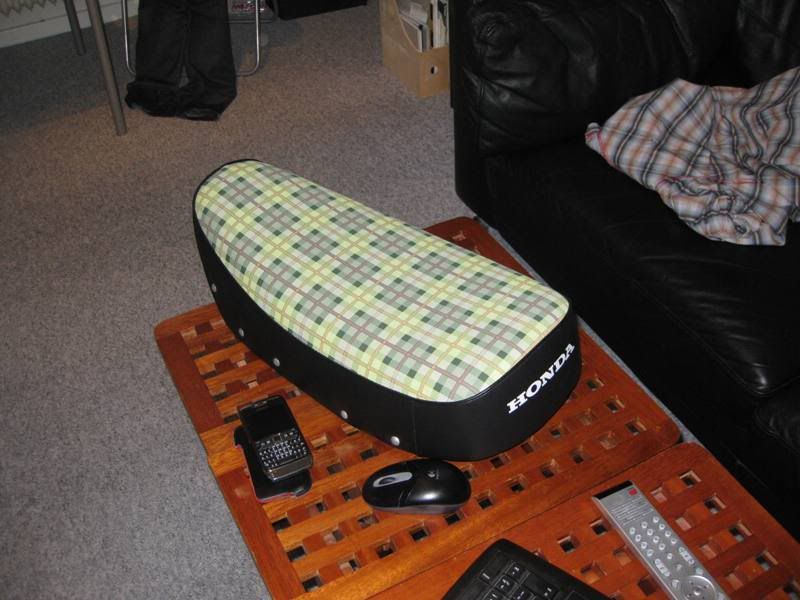 That is all for now, but i will try and keep this thread updated as i go along. But i work a lot abroad so there might go some time between the updates.
Thanks for looking.
BR
Dennis
Denmark