Alright guys, I bought this bike on Friday for the BBR frame, and now have to part the rest out. Here's a list of what's for sale:
1. Complete KTM 65 front end
forks have heavier oil in them, not sure if anything else has been done to them, a few scratches and nicks here and there, but in pretty good shape otherwise, seals don't appear to be leaking either. The lugs look to have been spray painted black, and are chipped quite a bit.
Front wheel is a Pro-Wheel, looks to be straight and true, it was spray painted black, but looks to be a decent job, if there's such a thing lol. Has a Dunlop 756 tire on it, with a good amount of tread left.
Front brakes are in good shape, lot of pad left, and seem to have good stopping power.
They will come Marzocchi clamps, also in pretty good shape, I have the bearings and everything for them, I just didn't get them in the pics.
SOLD
2. 2002 KLX110 bottom end. I'm not sure what all has been done to it, except that it's a 4 speed. It may have a stroker crank, but I'm not sure. The cases may have been bored, since it supposedly had a 160 kit [skirted] on it to. I'm going to take it down to my mechanic and have him check it out later this week, and may just piece it out after that. Peg mounts are in good shape. Electrical, BBR shifter, sano bump start, and red bolt are not included.
SOLD
3. Mikuni 26mm carb, looks like it's in pretty good shape, it will come with an intake, throttle cable, and filter. I can make a package deal with the BBR U-flow listed below.
SOLD
4. BBR U-Flow, in good shape, I only have the boot for the 26mm carbs, pretty much what you see in the pics is what you get.
SOLD
5. Blue CHP dress up kit, in kinda rough shape, one of the valve covers looks to have been ground down so the carb would fit easier.
Asking $75 shipped
6. Pro-wheel rear wheel, looks to be straight and true, it was spray painted black to. Has a Dunlop 756 tire on it, good amount of tread left. Will include the sprocket hub, and brake hub, no axle tho.
SOLD
7. BBR shifter, pretty good shape, for 02-04 shift shafts.
SOLD
Here's a quick pic of the bike, for pics of the parts, click on this link
Stuff For Sale pictures by Cokeham - Photobucket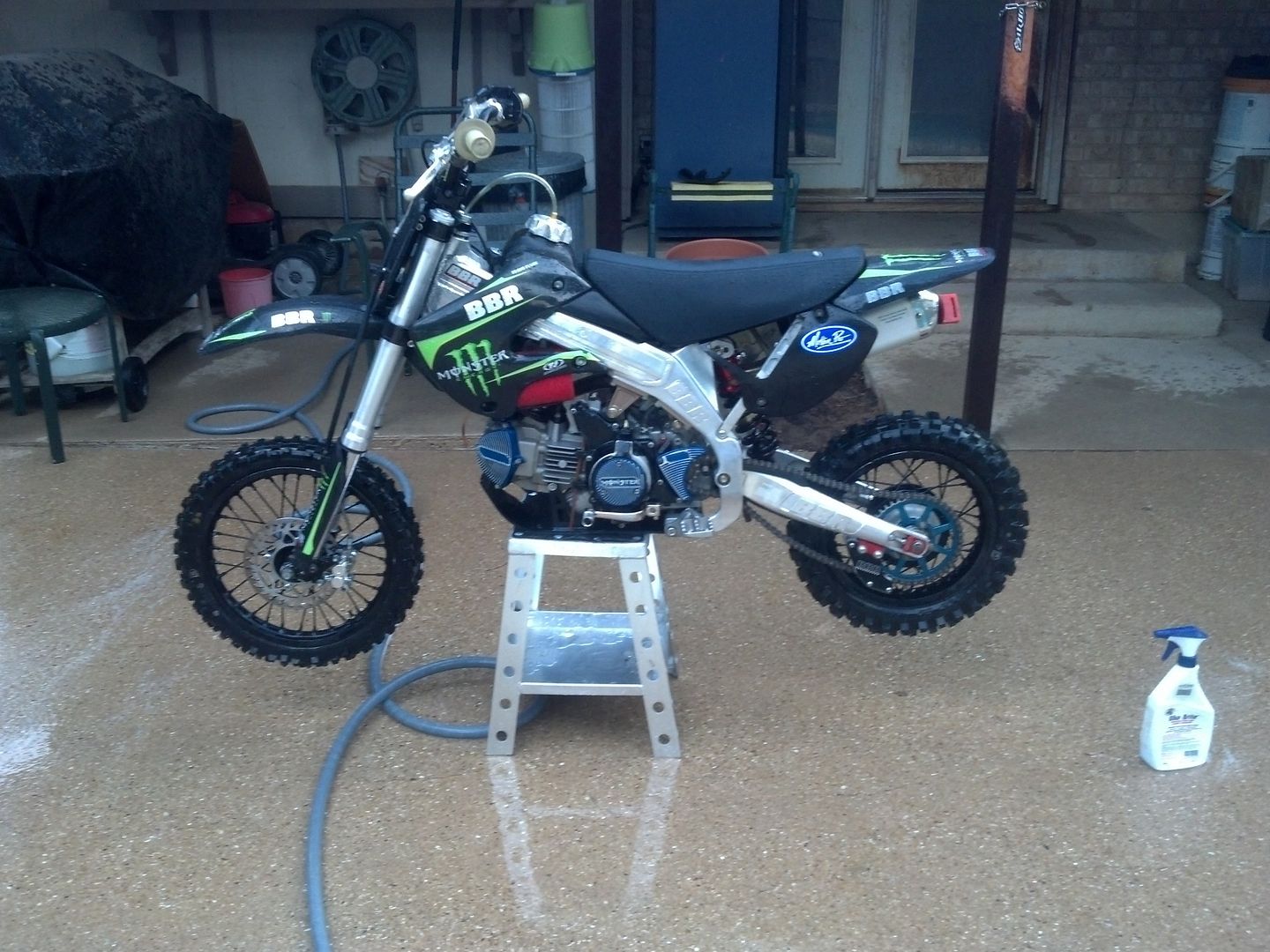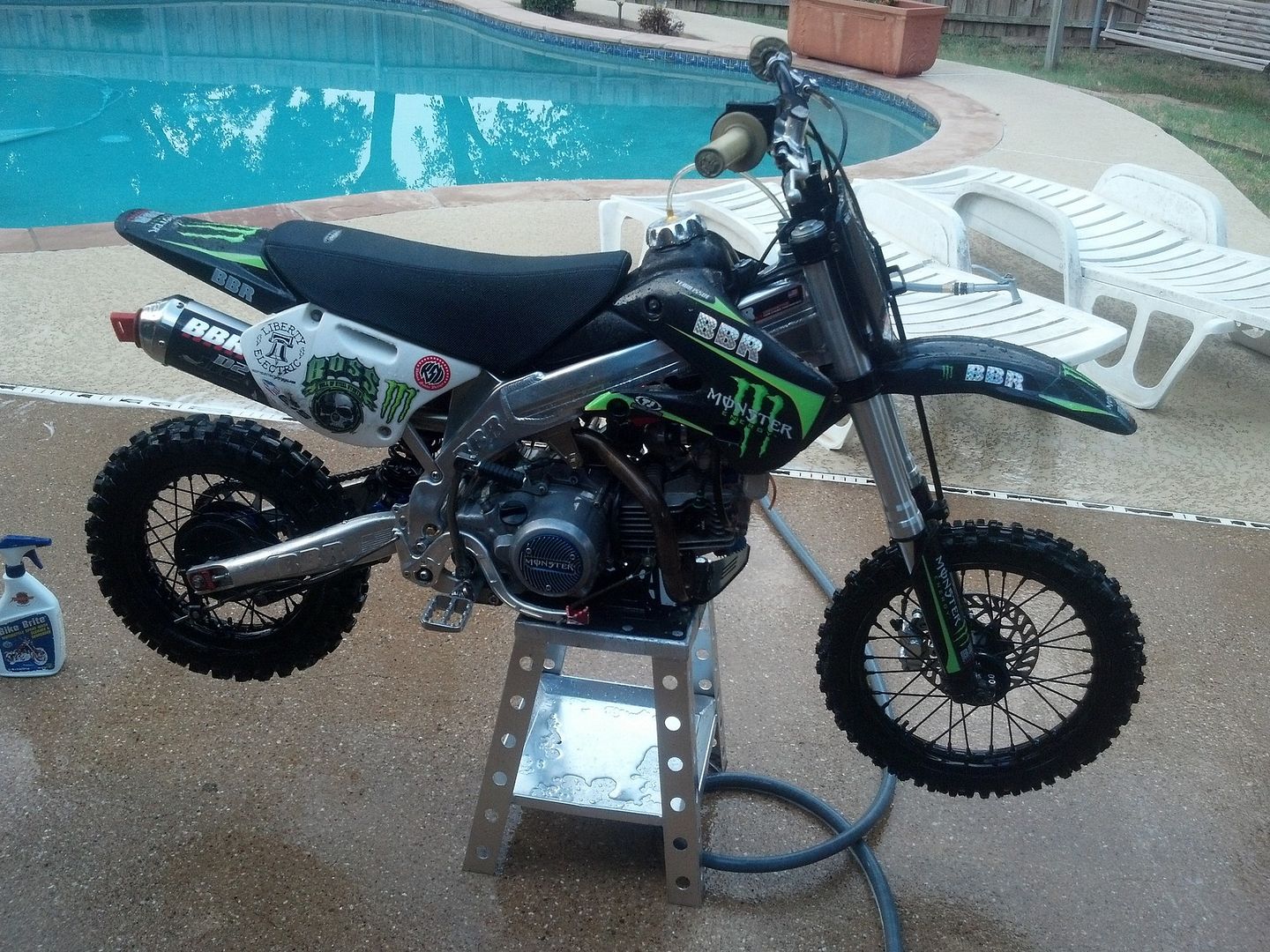 If interested in anything contact me at 8one7-2one7-8397, or PM me.