Discussion Starter
·
#1
·
parting out my 06 klx 110 parts must sell asap. let me know what your offers are. motor is sold. i have stock suspension to.
818 319 6120. or pm me.
prices need shipping money. and are all obo.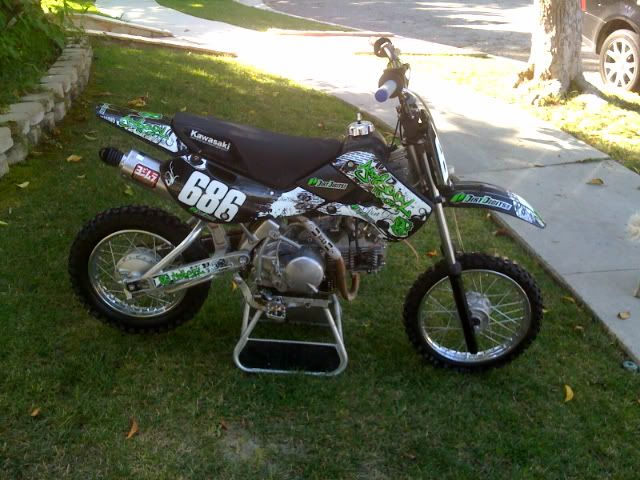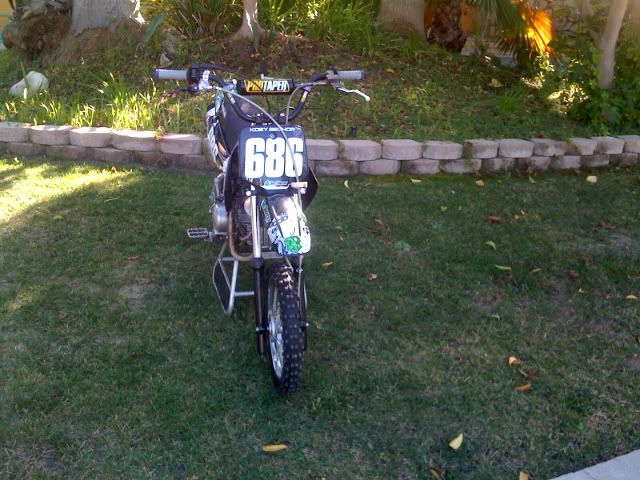 list of parts.
pro taper bars
-pro taper triple clamps $80 pending (jbean5)
-kx 60 forks $150 sold (spyr_409)
-sikk 110s plus 2 swingarm $200 sold (spyr_409)
-pro circuit tall seat $70 sold(cameron armstrong)
-sano foot peg mount $70 sold (randy hinson)
-fast ways foot pegs $65
- sikk 110s chain guide $25 pending (jbean5)
-rk gold chain $15
-new plastics and graphics $65 sold (natrious)
-levers $10
-sunline shift lever $20 pending (jbean5)
-ada billet gas cap $25
-stock forks with springs and w.e else is in them im not sure but thier really nice. $65
-stock swinger $30
-stock shock $20
-wheels both for $110 or $65 each.
-2006 frame with pink $150 sold (jared landers)
-gast tank $30
-ims pegs $50 sold (randy hinson)