Discussion Starter
·
#1
·
My shock just came in tonight!
Those of you lucky enough to come equipped with that HRC shock on the NSFs will never know the suffering of riding on the lame excuse for a shock the street-spec NSR50 and 80 came with. My NSR came with a spring on a stick where a rear shock should be. It was suspension only in the fact that it held the *** of the bike up. Cornering was always nervous and stopping sort of a see-saw action. I had the forks shimmed and rebuilt and that went a long way towards improving the ride but the back still sucked. Christmas brought the answer!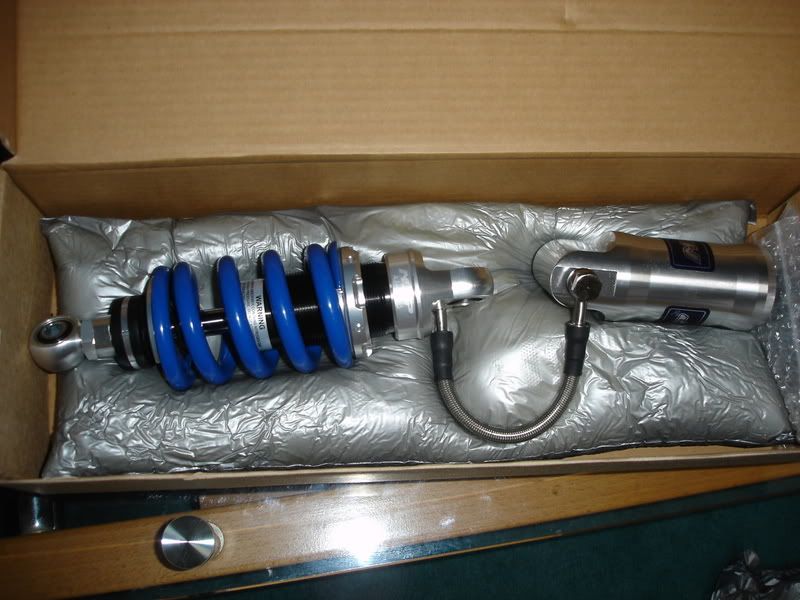 Built in Taiwan and sourced through a Japanese company for the goofy American I finally have a real shock. This shock is sold through two companies, Burial added independent height adjustment at $100 less than Shift-up so it was a no-brainer.
In addition to that I have a preload collar on top.
I have compression adjustment on the remote reservoir.
And rebound adjustment at the base of the shaft.
I can't wait to get it installed and set up.