Found the wheel with hub... Still don't understand how it's built... Really weird.
#Aliexpress C$ 72.95 | 12MM Electroplated Rim for 2.75-8 rear aluminum wheel hub for Honda Monkey Z50J Bike Small Monkey Motorcycle Wheel Modified
Smarter Shopping, Better Living! Aliexpress.com
a.aliexpress.com
And the rear with drum.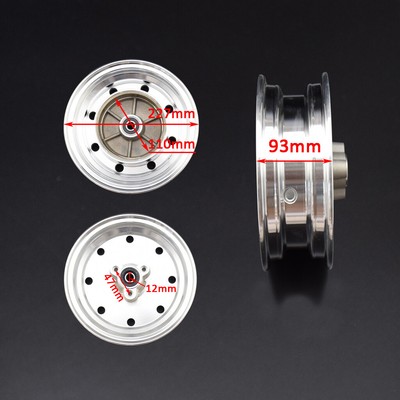 They can fit Honda Monkey Gorilla Bikes, Z50, Z50A, Z50J, Z110, Z125 Bikes. The Axle Hole Diamter is 12mm. and chinese Replica Monkey Z50 Gorilla Bikes, Like Skyteam. 1 pce wheel rim ( dosn't including tire).
Looking at the pictures the hub is cast...