Hey guys, built my first Red Baron mod bike, therefore I have a lot of parts to sell. I am new to selling parts on here, therefore if you would like to check my feedback, my eBay user ID is xlogan7. I sell many parts online, just never before on this forum!
Prices are negotiable, so don't feel shy to shoot me offers.
If you need something not listed on this post, I will probably have it. Feel free to PM me.
Honda TB 88cc Motor, Freshly Rebuilt (Cylinder Honed, New piston, rings, pin and clips, valve seals, gaskets, spark plug, etc). This motor has less than 15 minutes runtime. Once it was rebuilt, it was placed in the frame and ran just to seat the rings. Motor will be sold complete with carb, accelerator cable (for tall bars), Uni air filter, and sprocket (which is like new), and kick starter.
$275 plus shipping
2002 XR50 Frame, Swinger, eBay HD shock, some sort of aluminum support
$110 obo shipped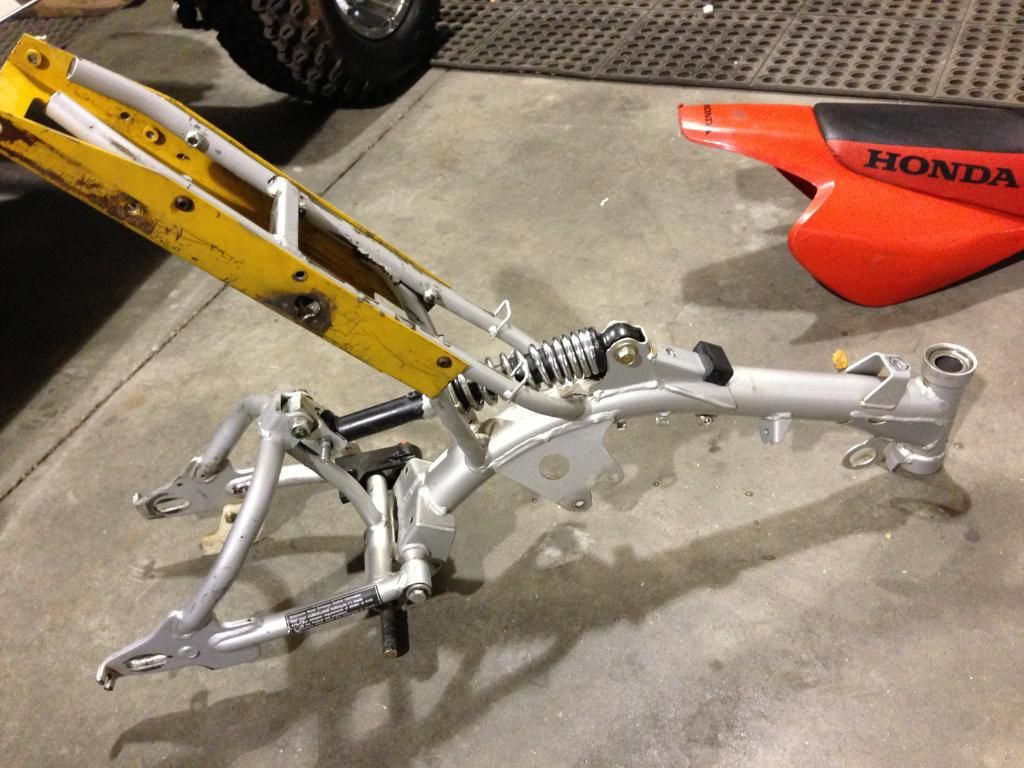 Stock OEM Gas Tank with Cap and petcock
$40obo shipped
Stock Footpegs and mount
sold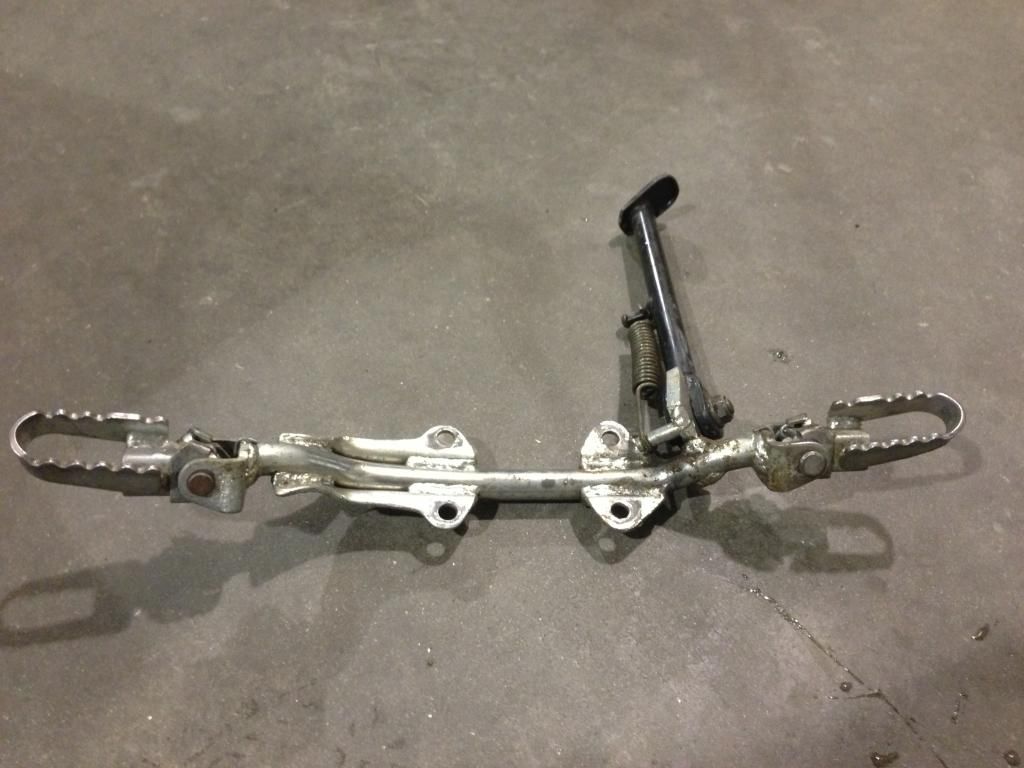 Stock Red Plastics with Stock Seat
50 shipped
Rear fender has small scrapes on rear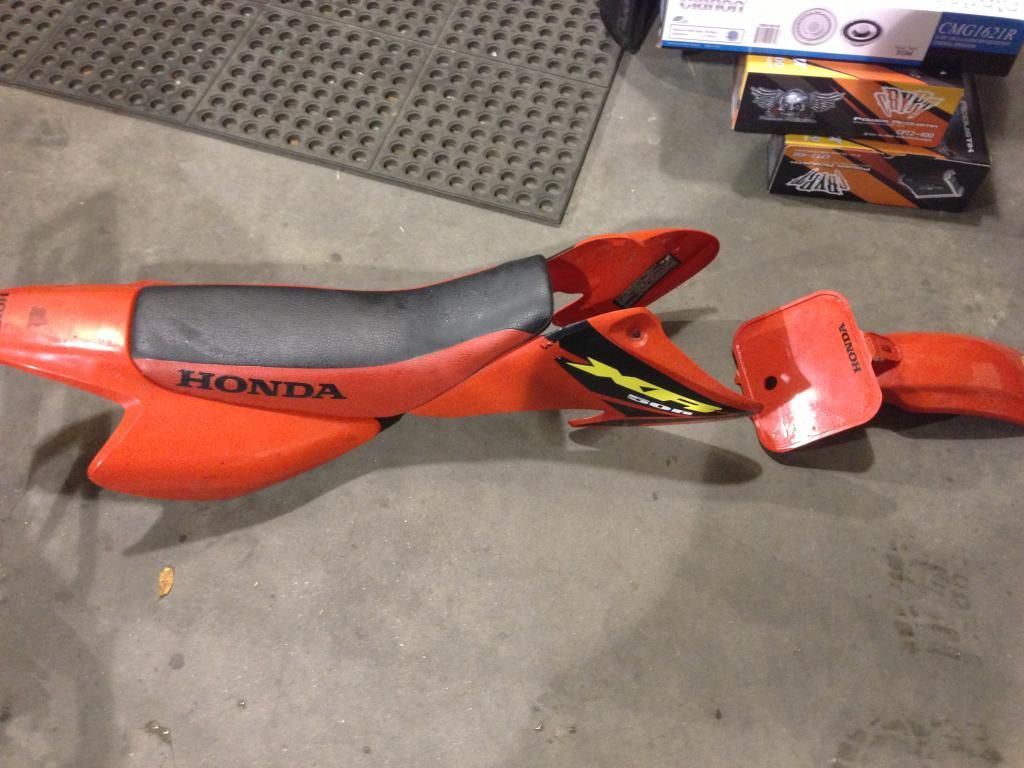 Stock Rear Shock
$25 shipped
Stock CDI
$20 shipped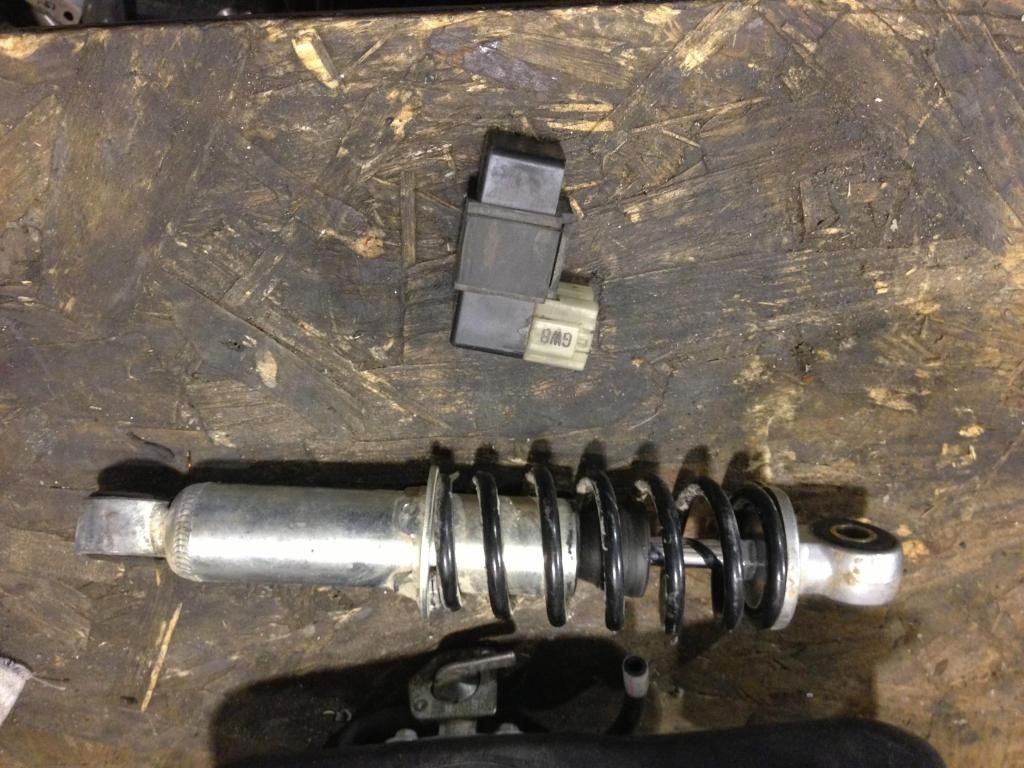 Aluminum Skidplate (Not sure the brand)
$40obo shipped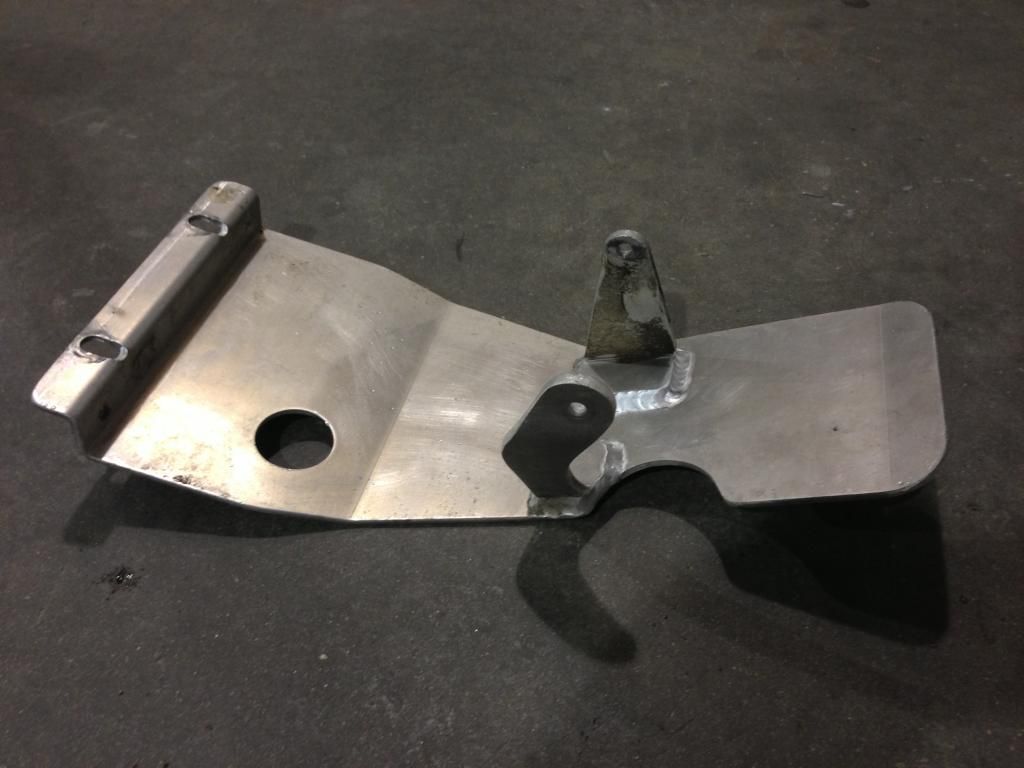 Stock Front and Rear Wheel Assemblies (Bearings good, Front tire okay, Rear tire is bald)
sold