Discussion Starter
·
#1
·
Crf 50 Part out!!! Prices Updated again!
Hello I have a Bike that i built up and i dont use it anymore so i am going to part it out it has lots of good stuff on it!!! Pm me any questions you have
All Prices are in blue.
Sano LT6 forks with 12" sikk mx rim with starcross tire SOLD
Staggs Big Bike Style Frame And swingarm $200 Plus Shipping OBO
BBR tall seat $60 Shipped
Gpx 160cc complete motor less then 45 min on motor SOLD
Two Brothers Pegs SOLD
bbr hd peg mount SOLD
stock plastic with sano graffiti graphics SOLD
Pro taper handlebars SALE PENDING $20 Plus Shipping OBO
Pitster pro throttle $65 Shipped
10" Stock Rim with shinko tire and aftermarket sprocket $60 Plus Shipping
also have sikk mx 10' red rim thats never been used will get pics of it tmw. Pending sale $20 plus shipping
110 Fmf Titanium Anodized Blue 4.1 exhaust custom to work with the 160 cc motor and a crf frame less then 45 min of use SOLD
Red Barron red gas cap Breather SOLD
ASV Shorty Clutch lever SOLD
Lots of other little stuff.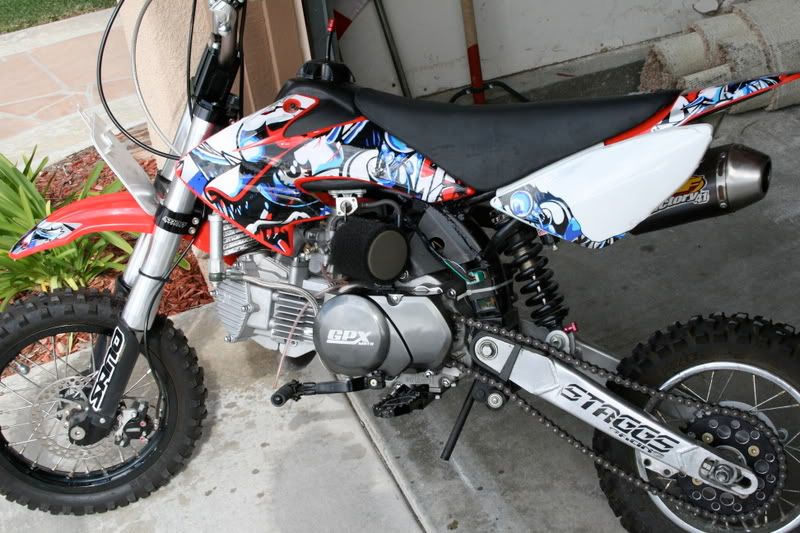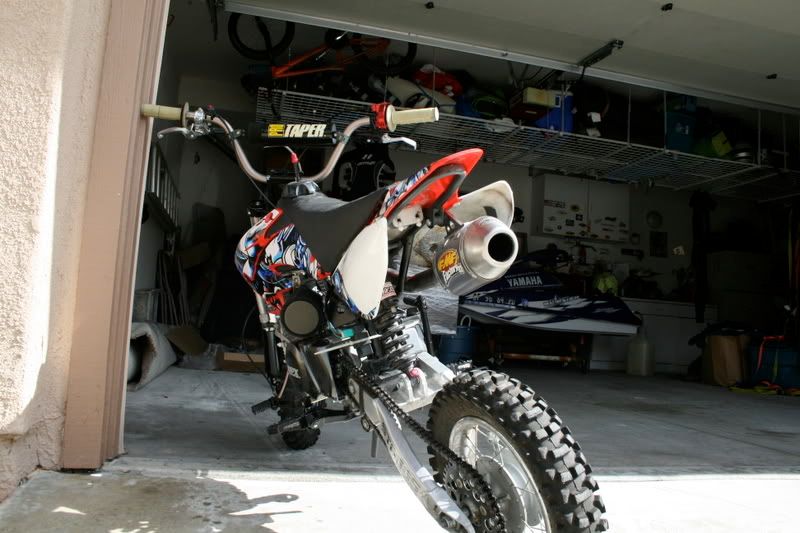 Will post up more later