BBR gold triple clamp - $40 shipped
Like new. No scratches. Also have bars to go with this if needed. It's in the picture with the semi complete chassis. Can get close up pics if needed.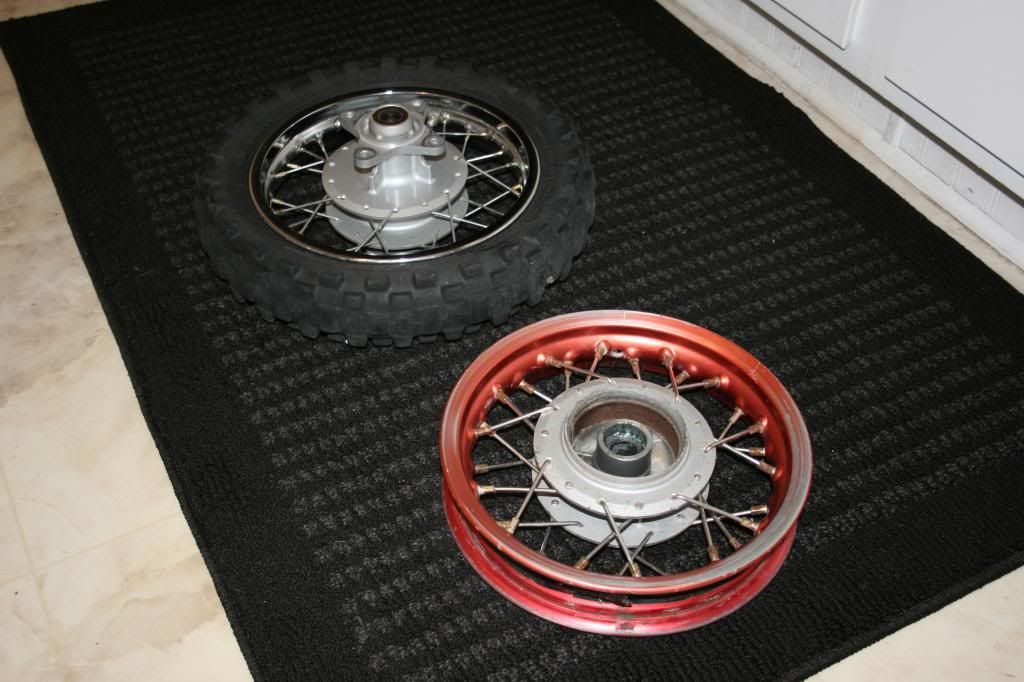 Fast 50s HD front wheel with HD spokes - $50 shipped
Red on rim is a bit faded, and there is no bearings. I have the inner spacer though.
Stock rear wheel - $65 shipped
Really good shape. Will be shipped without tire to save cost on shipping. The tire is toast anyways.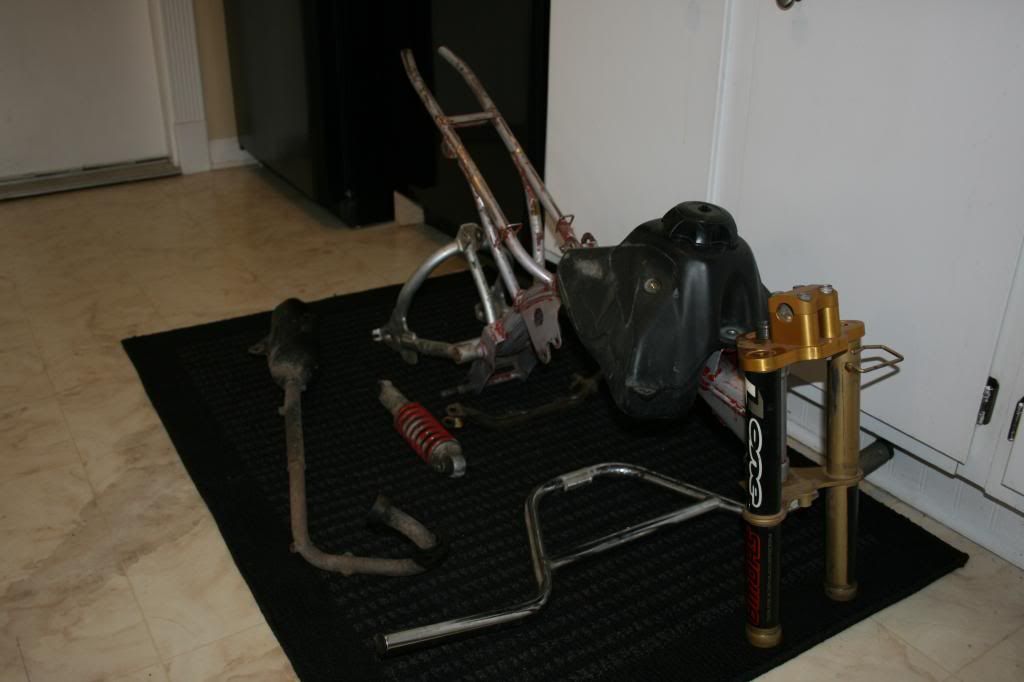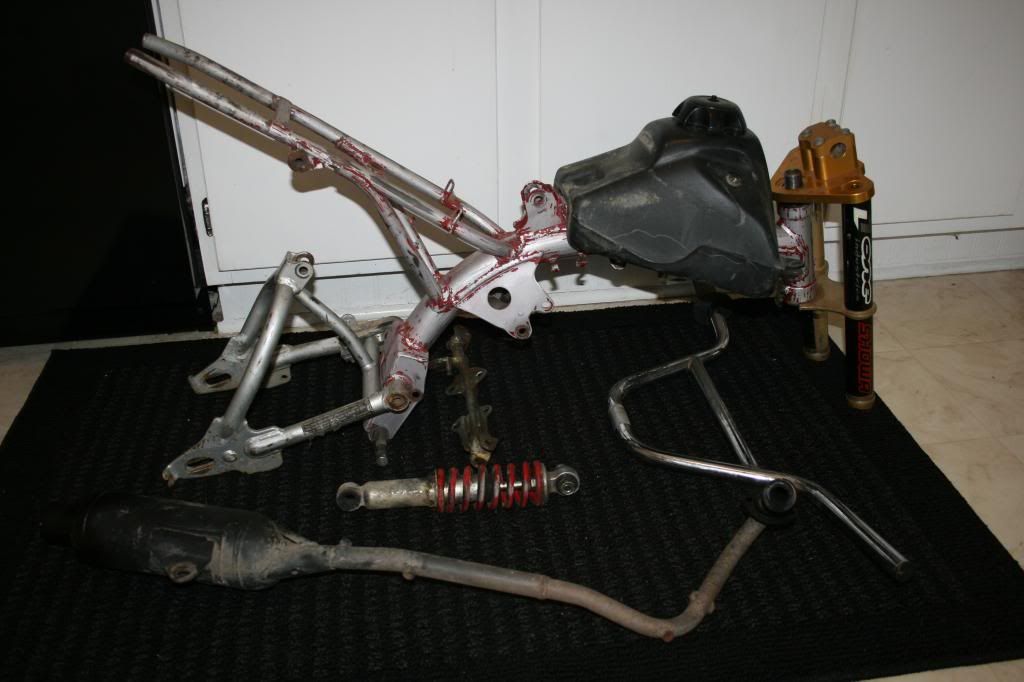 Almost complete chassis - $make offer
I can split this up, or make a package deal for all of it. It's basically a whole chassis. I have enough parts to pretty much assemble a complete roller.
Email (only use if absolutely necessary): yeadoodeyerokATaolDOT com
Text for fastest response 713-53o-533four