Discussion Starter
·
#1
·
mmk fellas i made a thread a while back about buying a Stock klx110 head that had ALOT of work by Akuna , im really not the kind of guy that likes stuffing around with engines and really dont feel like boring cases etcc and figured one of you guys will put it to a much better use in a Stock class or something...
ok the head has 31-26mm valves HD Valve Springs , a full custom cam to suit the valves , good port work intake and exhaust.
the barrel is a stock klx110 barrel its a older style (black) but fits and looks identical to my other barrel. resleeved bored to 61mm? or something 150cc with a custom akuna high comp piston with big releifs cut to suit the head. ummm comes with rings and comes with the pin but no circlips.
and no Intake manifold.
the guy i bought off said around 2 hours on it? but it looks pretty dam new condition! i mocked it up on my bike and got pissed off i had to bore me cases (seen it coming but still) , and wont have any shops to take it to over christmas... and yer cant be bothered realy...
just thought a few of you guys mite like this head!
if theres interested i mite sell the Head by itself with cam.
my Paypal and email is
[email protected]
Bump 300 Posted for the lot! That will cost me about 90bucks! to send to USA
Intake valve is bent.. and its not assembled .
NO MANIFOLD
Akuna can get the valve cheap!
1: Klx head ported Custom cam , Springs , 31-26mm valves!!!
2: Klx barrel bored to make it 150cc! with high comp Piston , and rings .
---------------------------------------------------------
OR $200 posted for The head , Cam Springs and Valves!
not assembled. and the bent valve for measuring purposes i guess :icon_smile:
Thanks guys.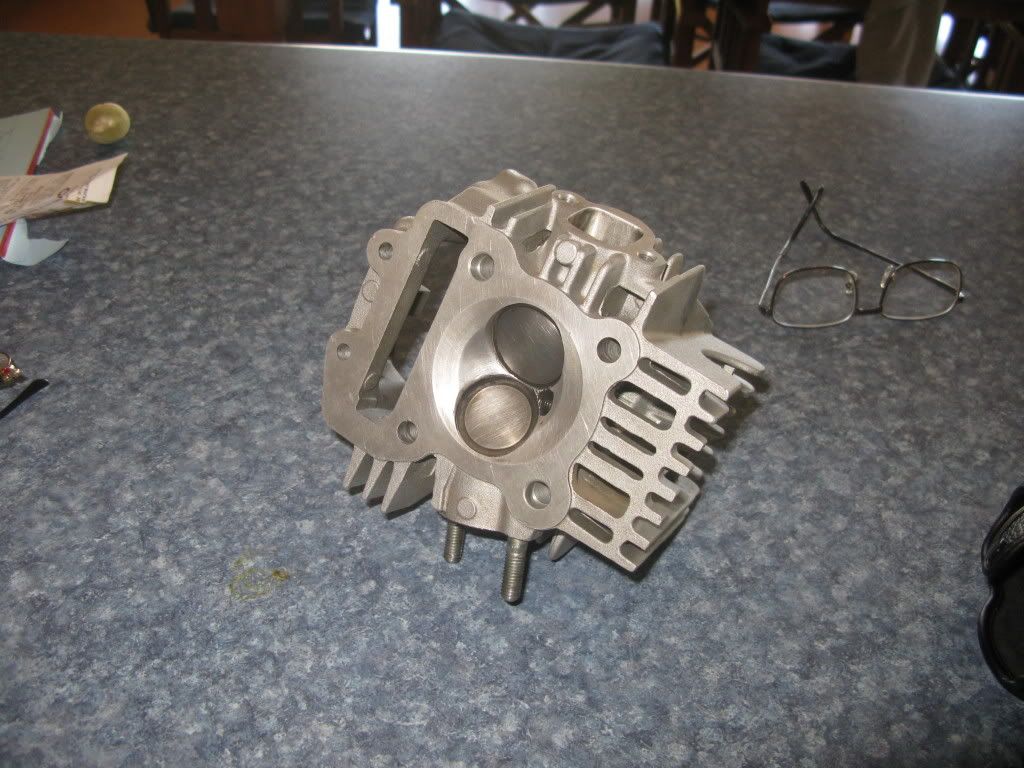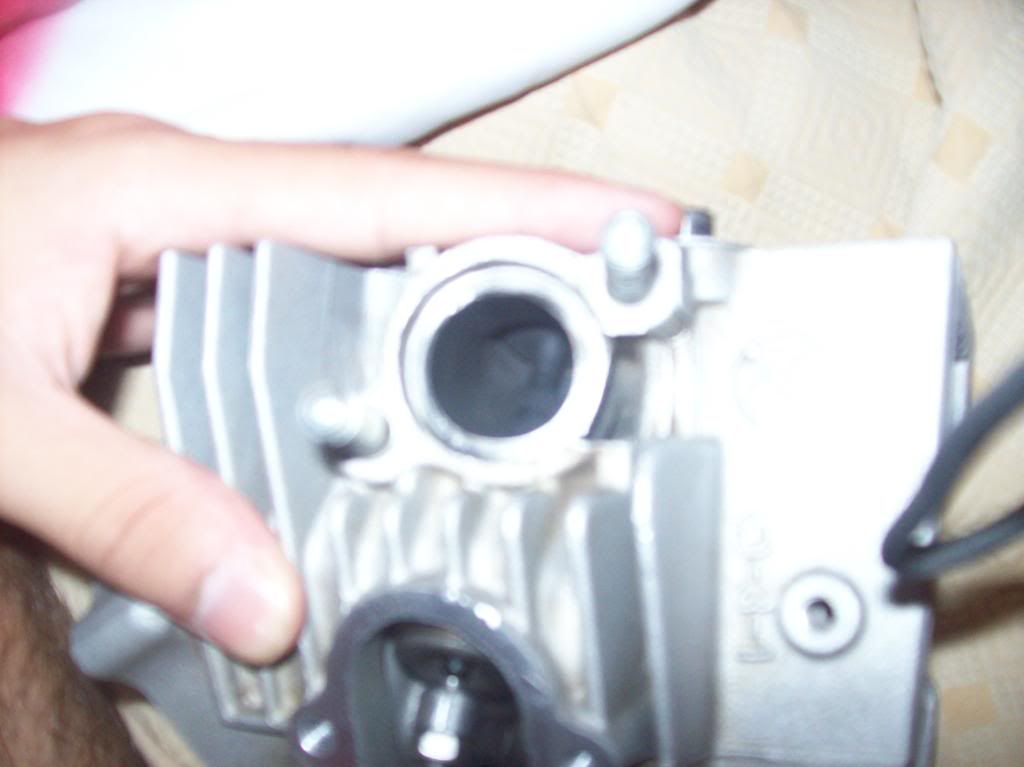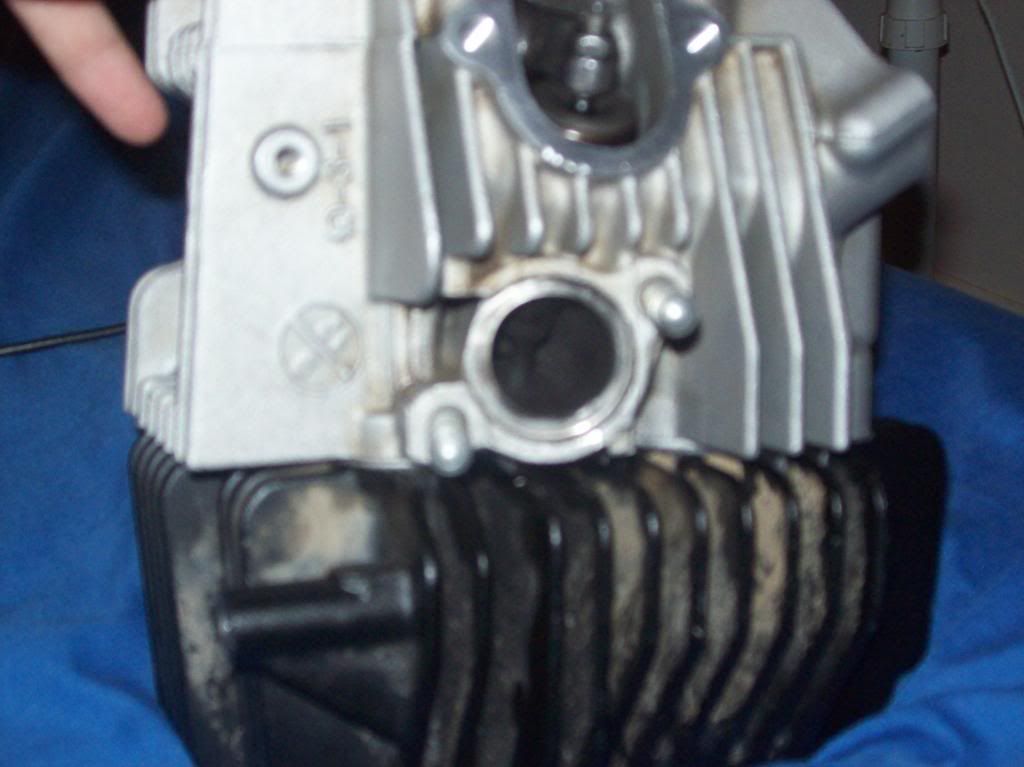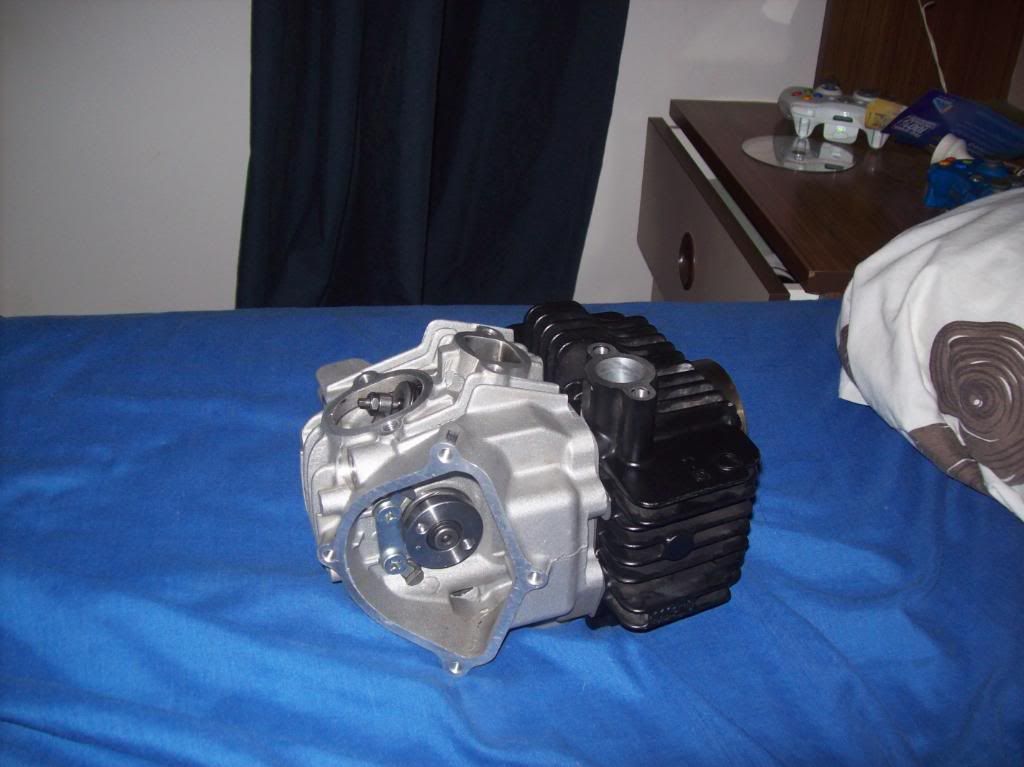 Thanks guys.