Discussion Starter
·
#1
·
Pre covid, picked up this fair condition 2008 crf100.
It ran fair and after a valve adjustment, cleaning and greasing it was running really well!
I was never happy with the suspension so that is where I wanted to focus my attention.
I start off by installing the RH Moto Worx rear link and got about 2 inches of rear height.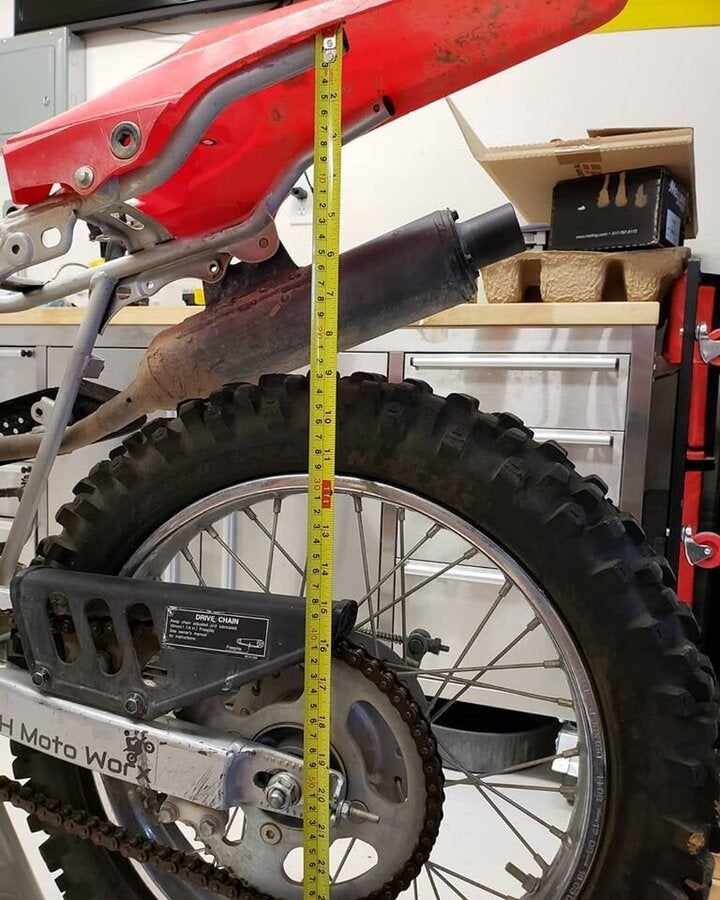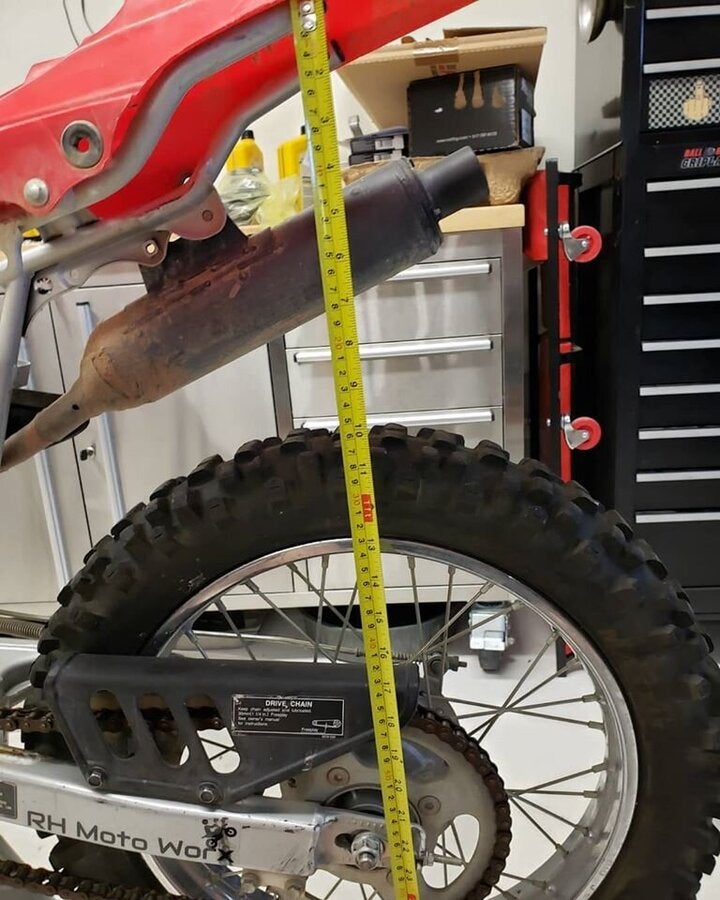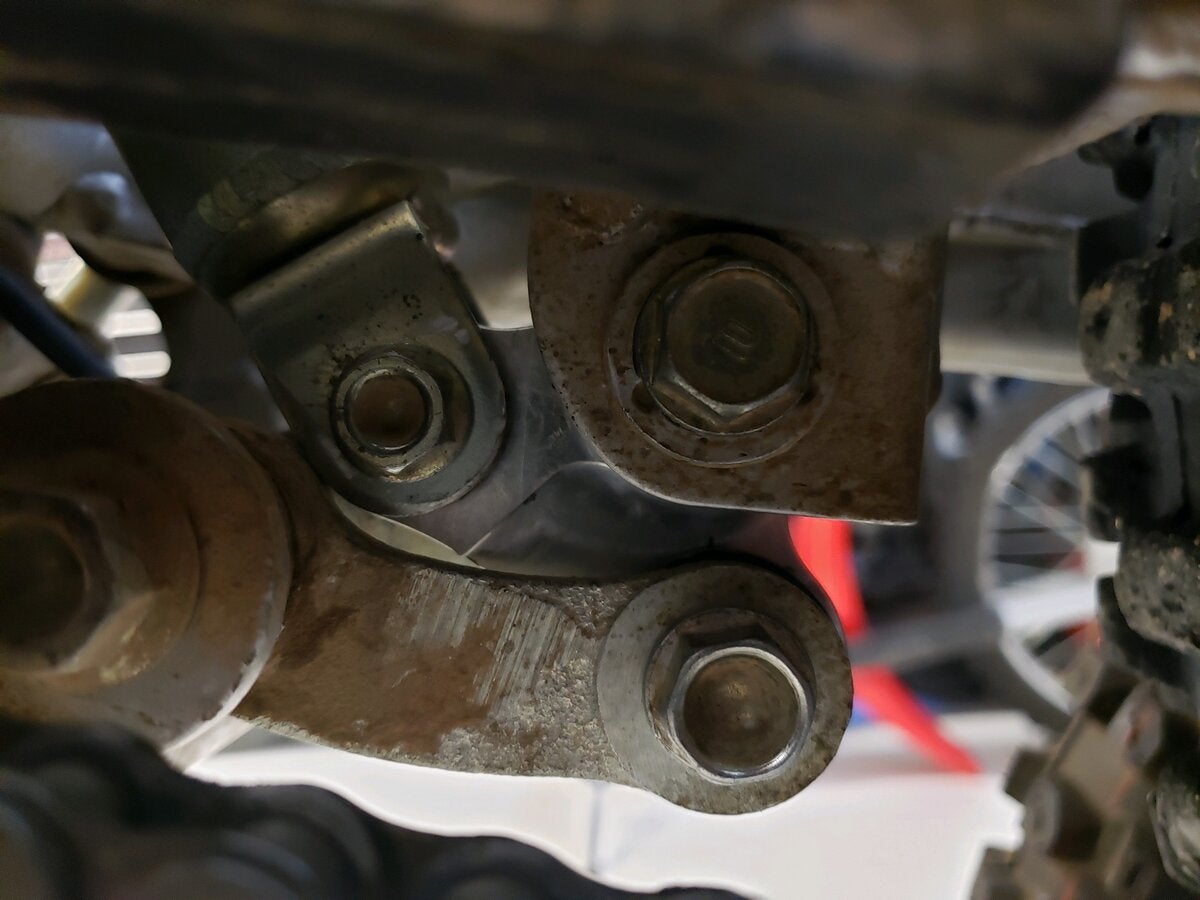 For the front end I found a cheap KX85 front end, got a 19 inch KX100 wheel and used the RH Moto Worx steering stem to bolt that on. (picture is with a 17 inch front wheel)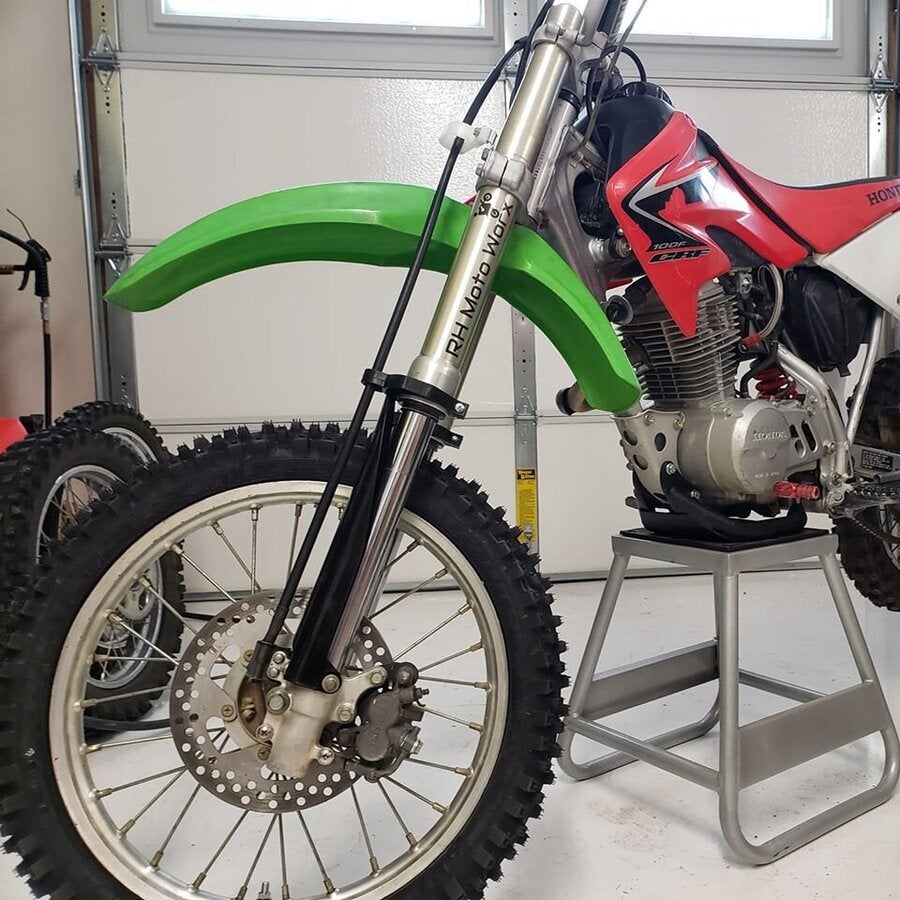 I never liked how the top clamp bolts faced backwards and would hit the fuel tank on full lock.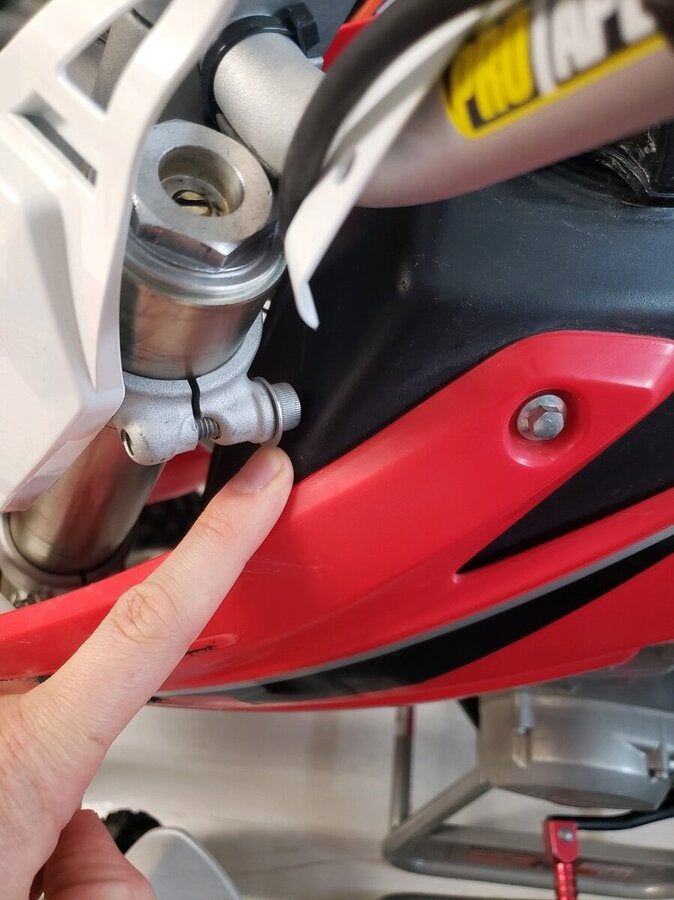 I found an aftermarket top clamp from 909 that had a lot more room so I bolted that one up.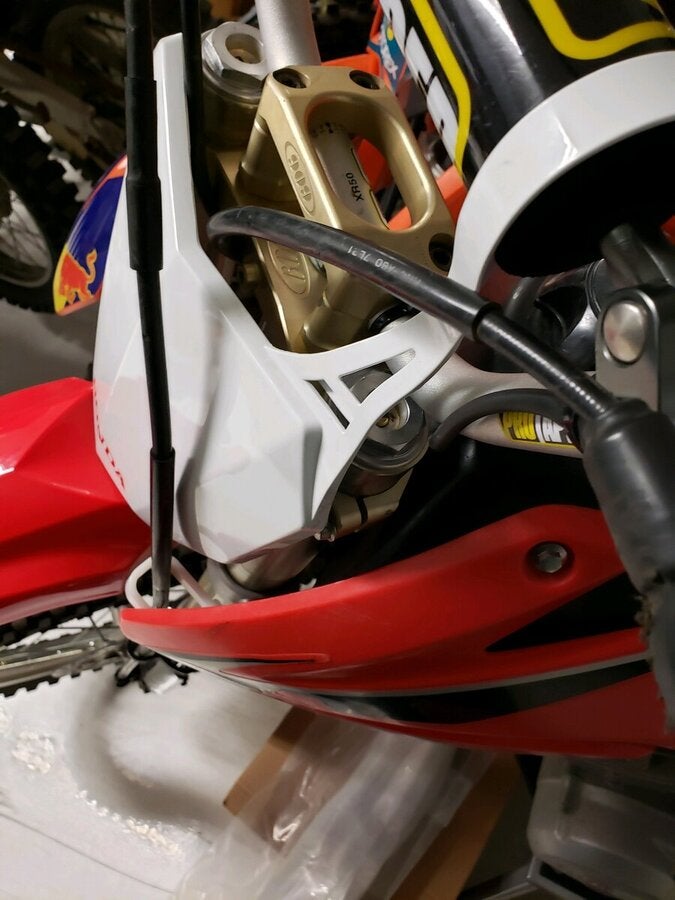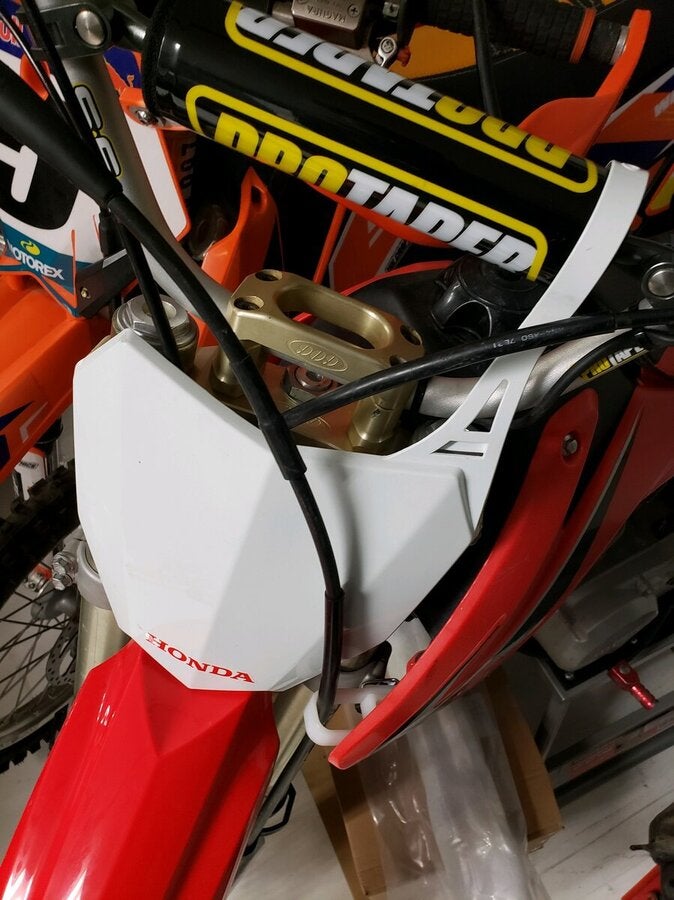 Yes, KX85 front end, KX100 wheel, XR50 bars, 2020 CRF125F front fender and number plate all bolted to a crf100 with an RH Moto Worx stem. lol
For the rear shock I bought a dnm at one point. The install sucked and the spring was too soft. I had people tell me to up the dampening to compensate, but thats not right. so i put it on a shelf. I installed a
Vonkat
in its place just like I have on my 1997. That shock works really well for the price but I was left wanting more adjustability which was a turn on for the dnm.
Fast forward some months and RH Moto Worx came out with a heavier spring for the dnm shock so it was installed to the dnm and the dnm went on the bike. The install still sucks (because the shock is longer than stock) plus you have to find a good spot for the resi.
I ended up mounting the resi behind the left number plate so i can access the dial easily for adjustment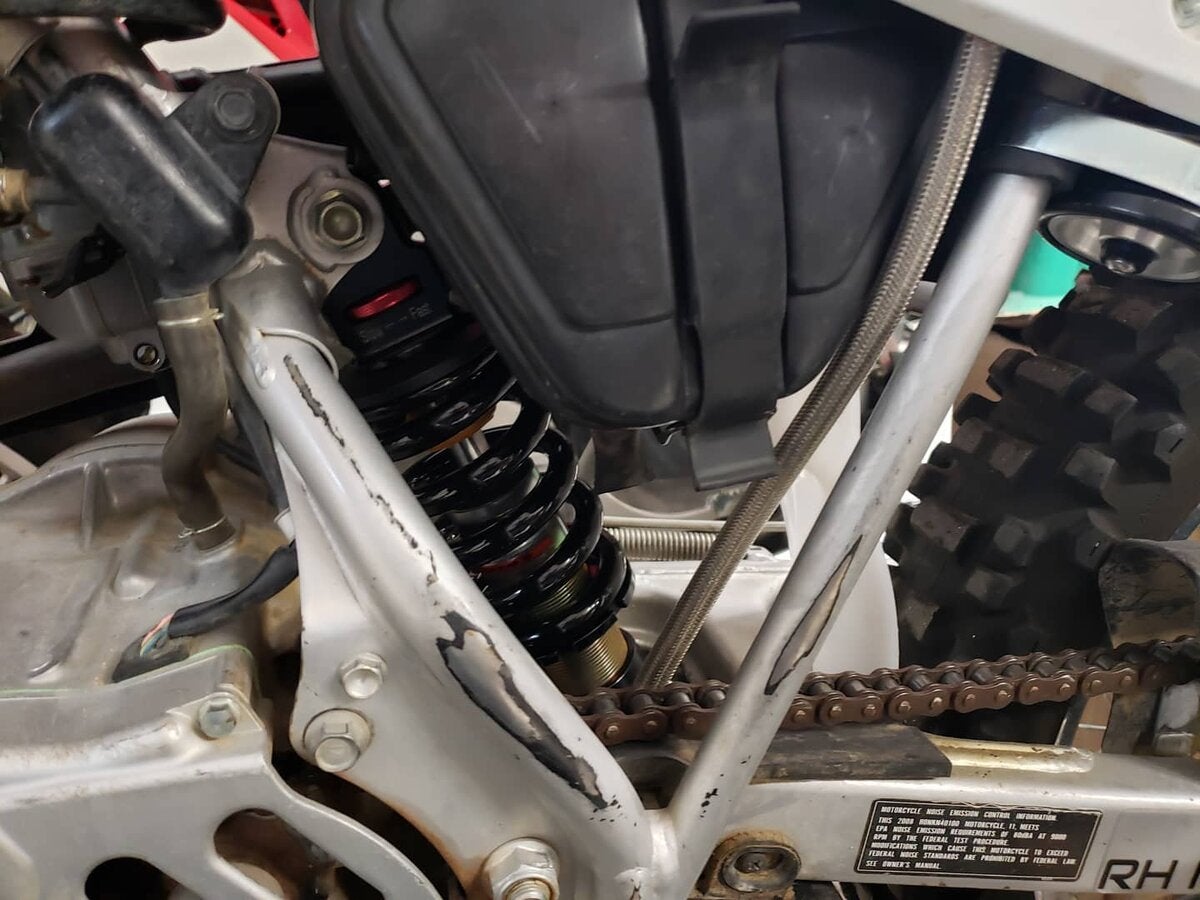 What did I end up with?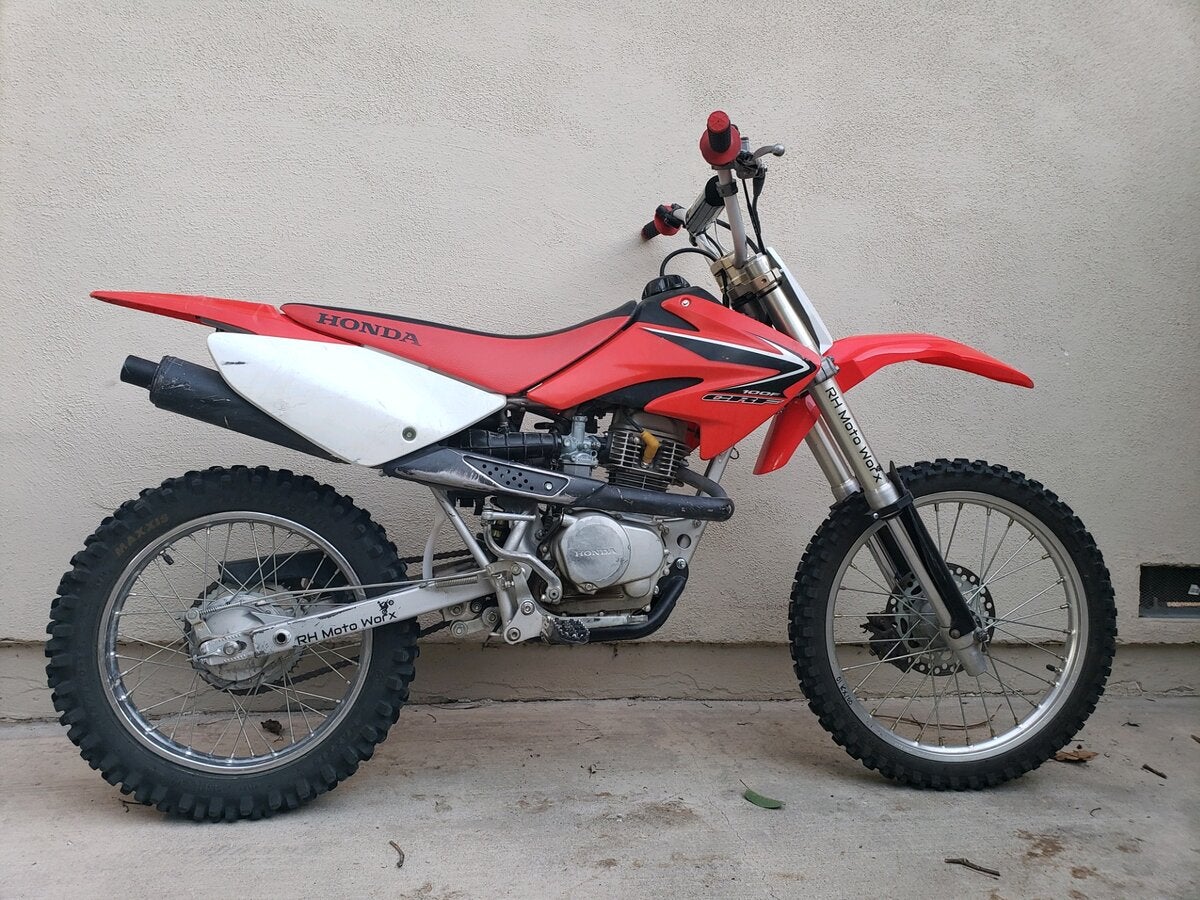 Something that 6'5'' me can shred and jump. the rear shock responds to the clickers so ive dialed it in. I have a 2002 XR100R with a works shock and to me this rear shock setup is 1/2 the price for the same performance, plus its dampening adjustable. the whole bike is 2 inches taller, my knees are thankful. The disc brake in the front actually stops and I dont have to beg it like the stock drum. I have some engine stuff that I need to install, and Ill do some sweet graphics as well.