Discussion Starter
·
#1
·
I just picked up a new to me 100 that's been BEAT! No brakes, forks were spewing oil, and the front tube is flat! My plan is to turn it into a beautiful old school pit bike, with stiff suspension, 16'' front and rear wheels, and possibly an hrc theme. I'd like to strip it doww and powder coat the frame, triples, fork bottoms, and subframe either blue or red. But first, I plan on fixing the issues... Here are the pics!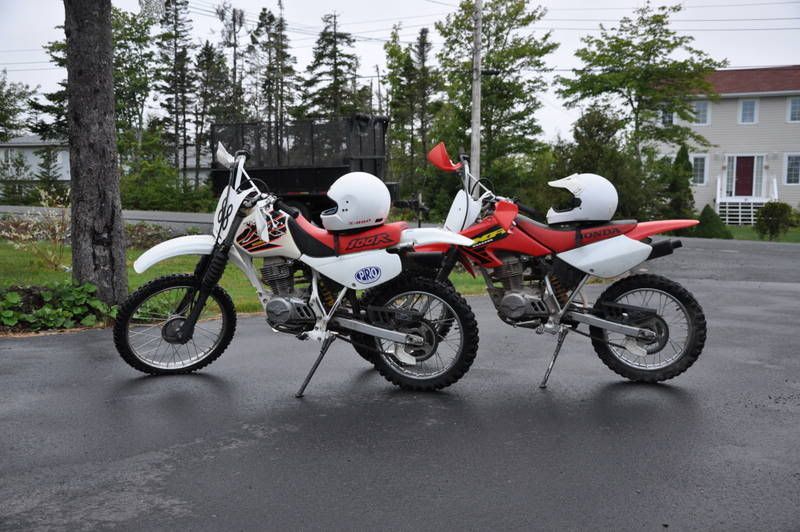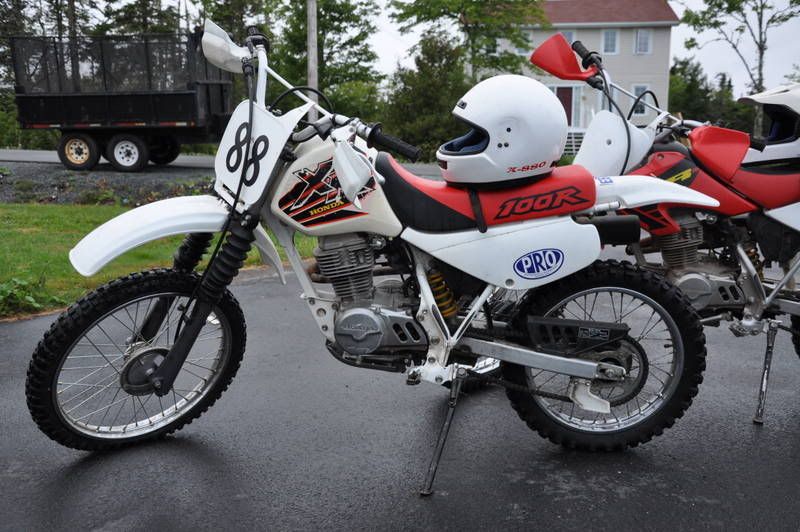 It came to me with bigger forks and different triples(not known what from), a powroll 110cc big bore and powroll cam.
I stripped the forks down to find the seal number, and called the honda dealer, and they came up with this part number - 51495-331-405 - It seems to be from a late 70's, early 80's model xl185s, xl100s or maybe even a '75 cr125! I ordered the seals from the xl100, so hopefully they fit. They didn't even have the dust seals on them under the accordion covers, so no wonder they were leaking!
These forks are 30mm at the chrome, which is about 3mm more than the stock forks. Should I keep them, or maybe look for some 80 forks in good shape to lower the ride height? Also, I won't know where to get HD springs for my 200lb arse, unless the xr100 springs fit these forks? Anyone think they would?
Also, is losing the air box recommended? I was thinking about throwing on a pod filter, after I clean out the carb. As far as I know, the carb is still stock, but the guy I bought this from didn't really know anything about it.
Are the ebc pads the best for the drum brake?
Sorry for all the questions. I'll be sending the fork bottoms out asap to be coated, and hopefully picking up the 16" xr80 wheel tonight! If anyone has any ideas as to what would make this a nice build, let me know!