2007 Honda CRF50 with many mods. This bike is extremely fresh! The motor has approx. 15 hours on it. Very fun bike to ride, and will last you a very long time. A clean, dependable bike.
Mods and recent work done:
BBR SP5 forks - complete fork rebuild, new seals and covers
BBR SuperStock +2 extended swingarm - brand new needle bearings installed
BBR 88cc bore kit with carb - as mention, very low hours, and brand new UNI air filter and fresh oil change
BBR tall bars - brand new grips
BBR skidplate
White Bros exhaust
Sprocket Specialties 38t rear sprocket
MSR shifter
Ishock rear shock
Steering stem bearings
Gripper seat cover
Freshly powdercoated everything. The color is supposed to resemble the '57 Chevy Bel-Air against a gloss black. Beatiful in person. Pictures don't do justice.
I'm asking $1200 shipped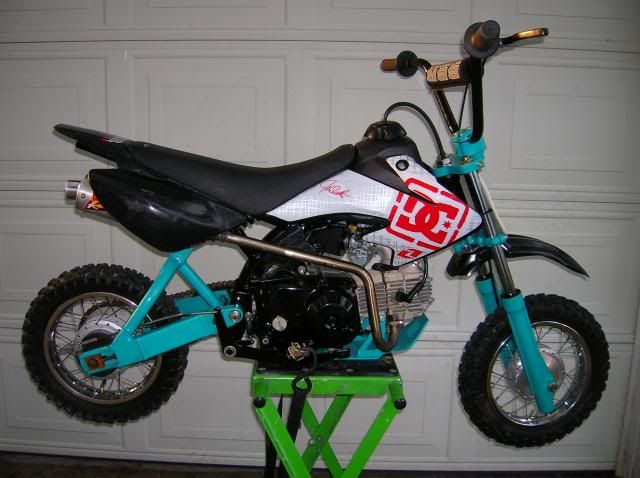 PM me or email only if absolutely necessary: yeadoodeyerok AT aol DOT com